10 Best Education Apps for Online Learning in India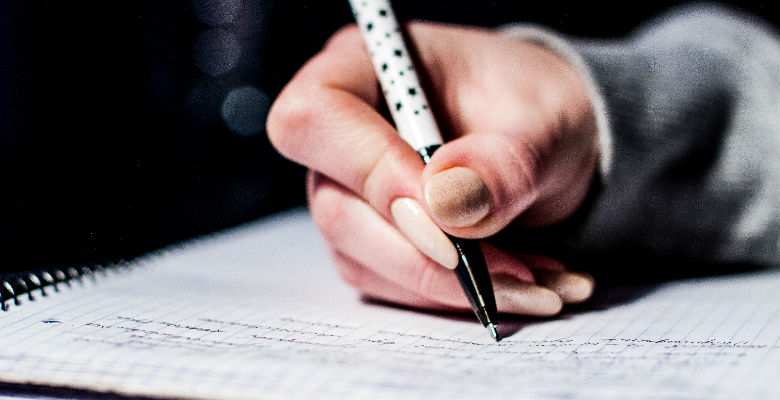 "Digital India" has been the talk of the town for the last couple of years. However, with the new Government regulations, India is now racing to build a new self-sustainable model to produce everything within the country. The government passed this rule to provide more job opportunities for thousands of Indians.
Tutflix Online learning communities not only give you the opportunity to engage with students from other countries, you'll learn alongside students spanning a range of ages, professional backgrounds, and life experiences—enriching your education in unexpected ways.
On that note, India has also joined the global bandwagon of online education. Especially since the pandemic, millions of Indians have bought mobile phones, tablets, and computers for the first time. So much so that India is currently sitting second on the list of highest cell phone penetration in the world just after China. However, India is yet to be a developed country, and there are many parts of the country where the internet and technology are still a dream. So, it is not easy for a country like India to fully embrace new technology.
However, these villages have always seen a migration trend. Many people from small towns and suburbs migrate to cities and towns for better career and health opportunities. According to a census, approximately 25 people migrate to cities every minute. The Indian entrepreneurs wanted to capitalise on that rightly so. So, we have seen a resurgence of Indian education apps in the last few years.
Here we present the best 10 to look forward to in 2022 –
1: Meritnation
If you are looking for an education app for students between classes 6-12, this must be your go-to application. Meritnation comes fully equipped with all the features that can help a student to score well like –
Homework help
Doubt clearing sessions
Textbook solutions
Video lessons
Sample papers
Mock tests
Revision notes
Previous year board papers
They also help the students prepare for national Olympiads apart from preparing them for various entrance level exams like IIT-JEE, CA CPT, etc.
2: Byju's
This is one of the leaders in the Indian education app market. With one of the most significant market shares and having celebrities as their brand ambassador, Byju's is a well-funded e-learning app. Their motto is to make education fun for the students. Their USP is their highly engaging video content catalysing adaptive learning. This app also covers mock test papers and sample papers for high school students across all the boards like ICSE, CBSE, and state boards.
You can use their team of experts to get guidance from Kindergarten to Graduation entrance level problems.
3: myCBSEGuide
This education app is the best app dedicated to only the CBSE students. They have CBSE-oriented sample papers and mock tests. They also consist of many video lessons, NCERT solutions, and chapter-wise questions.
One of the striking features of this app you can take part in its Quiz feature, where you can compete with one of your friends while having a learning experience.
4: Vedantu
Vedantu has been the dream project of three IIT Graduates who dreamt of helping the Indian students with the best quality online education with some of the best teachers in the country.
They follow a seven-step recruitment process which is tough to crack and thus ensures all their teachers maintain the same premium quality. It has features like –
Two-way audio
Two-way video
Whiteboarding tools
Real-time activities
5: Toppr
This education app believes that students get the best results from personalised experiences. Besides providing a wide array of subject courses to the students, they also excel in providing a real-time solution. Students get benefited from this feature a lot when they get their doubts cleared in real-time. It also makes a timetable for the assignment help Canada students to make them aware of the classes.
6: Doubtnut
Doubtnut works on a unique concept. For example, if you have a mathematics problem, you can click a picture of that problem and upload it on the portal. Within seconds you will receive a video solution for your query. Doubtnut has dedicated maths courses for NCERT classes and also for IIT-JEE. Their extensive materials include books, PDFs, and video clips. It may not serve your requirement for dissertation proofreading services, but it sure can address all your doubts before sitting for one of the toughest entrance exams in India, like IIT JEE.
7: Khan Academy
This e-learning app was developed by the US-based educator Salman Khan. This is a non-profit app with only the single purpose of providing the best learning tools to all the students. Khan Academy library houses over ten thousand video lectures, and they update their library quite often. In addition, they provide help in multiple academic subjects while their primary focus is mainly on Science and Mathematics.
They even partnered with famous institutions like NASA and MIT to empower their students with specialised content outside the conventional classroom.
8: CAclubindia
This application is the brainchild of a CA dropout named Vivek Jain. He started his dream of developing the app when he was just seventeen years old. What began with a small dream of a teenager now has almost two million professionals as its members. CAclubindia app includes mock tests, huge e-learning content and skill-based certification programs.
It also provides video-aided tutorial videos for various professional courses like CS, CA, CMA, B.Com and M.Com.
9: Drmentors Medical PG
This is probably the only education app in India dedicated to doctors and medical professionals. Equipped with more than 500 hours of video lectures by various reputed facilities, it also has more than ten thousand PowerPoint slides.
They assign mentors to help the students with specific doubts and personalised guidance. Apart from that, they also help your medical exam needs with mock tests, test series and covering all the topics.
10: Unacademy
As claimed by them, Unacademy is India's largest online learning platform. It sure boasts some great personalities as their educators, like Kiran Bedi, the first woman IPS officer of India.
With over 2500 hours of video lectures and covering courses on all types of competitive examinations, Unacademy is believed to have benefited more than three lakh students already.
Summing up:
The teachers don't need to be present in the classrooms at present. However, with the advent of digitisation, students, parents, and teachers are all trying to embrace online classes more than ever. The initial stigma about online education is not there anymore, and as a result, we have seen so many beautiful e-learning apps coming into the Indian education scenario. They have been helping students of all ages all disciplines. You may have just started school, or you can pursue any professional courses. These ten education apps can help you cover your every education need.
Author Bio:
For the last five years, Connor Narayanan has been a matlab assignment help working for MyAssignmenthelp.com. He loves to ride his bike in his free time.
Source url:https://buzzrevon.com/index.php/2021/11/01/how-to-find-a-niche-for-your-business/
Read More: 5 Coursework Help Services You Can't Do Without
About Author