10 Summer Flowers to Bloom in Your Garden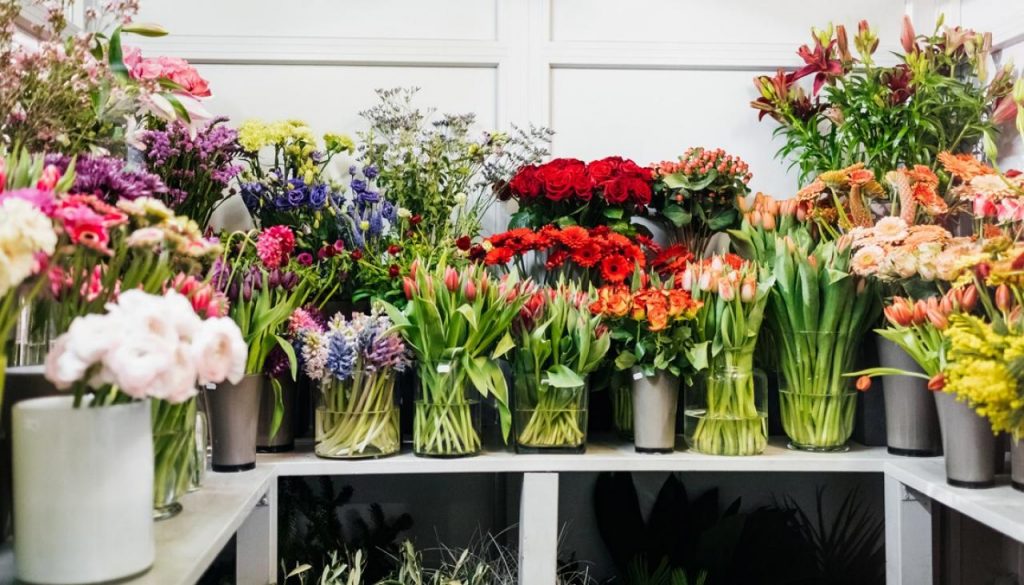 Summer is the optimum time for flowers to bloom because they get 10 to 12 hours of direct sunlight. While many flowers bloom first in the spring in southern climates, the majority of flowers bloom throughout the summer months of June through early September. If we talk about the United States, home gardeners, garden shops, and local nurseries enjoy blooms native to their locations, whereas, in the Southern Hemisphere, the summer months from December to February give the bulk of flowers for sale. Here we list down those flowers online that bloom throughout summer and beautify your garden space.
Flowers or houseplants play an important role in taking the beauty of your estate to the next level. They add a bright color to any space within your home. Fresh blossoms are best known for seamlessly complementing your existing home decor which was not possible through any other way. You can never go wrong with them. Eye-catching floral patterns are currently trending in almost everything and give a pleasurable finish to a space. If you want to know more about your estate with freshly plucked floral arrangements, then this article may be the final destination for you.
1.Snapdragons
Snapdragons are simple to grow and thrive in moist, well-drained soil. They are available in a variety of colors, including white, lavender, pink, multi-colored, and purple. Snapdragons are little bushes that react well to cuttings and bloom throughout the summer and into the first half of October. The flowers look great in containers or as annual borders around lawns and gardens. They thrive in direct sunlight and can reach heights of 12 to 24 inches.
2.Begonias
Begonias flower continuously throughout the summer and into the early fall. The annual flowers thrive in well-drained containers or hanging baskets. They prefer moist soil that drains properly and is free of standing water in the ground. Begonias' brilliant colors merge well with petunias and gardenias in mixed gardens, giving your garden a tropical atmosphere. They enjoy direct sunlight but can also thrive in partial shade.
3.Hostas
Hostas are one of the few summer-blooming plants that prefer to be in the shadow, making them popular under trees and around structures. Hostas are herbaceous perennials with large green or variegated leaves that make them stand out. In the middle of the summer growing season, the white or lilac blooms that rise from the center of the hostas usually emphasize the plants. Hybrid hostas have a fragrant bloom that can reach 6 inches in length. After four to eight years in the ground, hostas reach full maturity.
4.Hydrangeas
Hydrangeas generate flowers on their big shrubs in June and July, but new hybrids, according to the Virginia Cooperative Extension, produce flowers all year long. The globe-shaped blooms come in a variety of colors, from blue and purple to rose and vibrant pink. Hydrangeas are perennial plants that prefer to grow in partial shade because they wilt in the mid-afternoon light. Hydrangeas in full bloom can be purchased as online flowers delivery and replanted in the garden for stunning flowers year after year.
5.Sunflower
Flower heads stick out uniformly much above the leaves in one direction, making this a highly distinctive and appealing plant. The color is a bright yellow with a black center.
6.Blanket flower
The blanket flower, also known as the gaillardia, is a perennial flower that thrives in hot, dry climates with poor soil. It has a 3-inch breadth and a short life span and is available in red, gold, or brown.
7.Dahlia
They're supposed to brighten up any garden with color and drama. It has been used in religious and therapeutic settings, with colors ranging from light yellow to golden brown. The extract from the flower is also used as a food coloring ingredient and aids in pest control.
8. Veronica
These blooms grow across the 12 to 24-inch bushes with a 7-inch spike and red or blue blossom colors. In the Northern Hemisphere, the flowering plant favors the light, but in the Southern Hemisphere, it enjoys some shade.
9. Roses
This is a flower that is thought to increase people's feelings of love and passion. It is also readily available during the warmer months. The flowers can continue to bloom throughout the season with a little care and attention and makes great option to order flowers online for a special one.
10. Bougainvillea
It's a decorative vine that can cover your entire fence, pavement, and other neighboring surfaces. Bougainvillea is a Brazilian native that thrives in hot weather.
In this summer season, you can cultivate these delightful floral plants in your yard or balcony with little maintenance recommendations. You can get these plants from a local nursery or order them online. These flowering plants will improve air quality while also providing a breathtaking view. So be ready because it's time to refresh your home in the hot, humid climate with a nice aroma all around.
About Author