Here Are the Top Industrial Automation Companies in India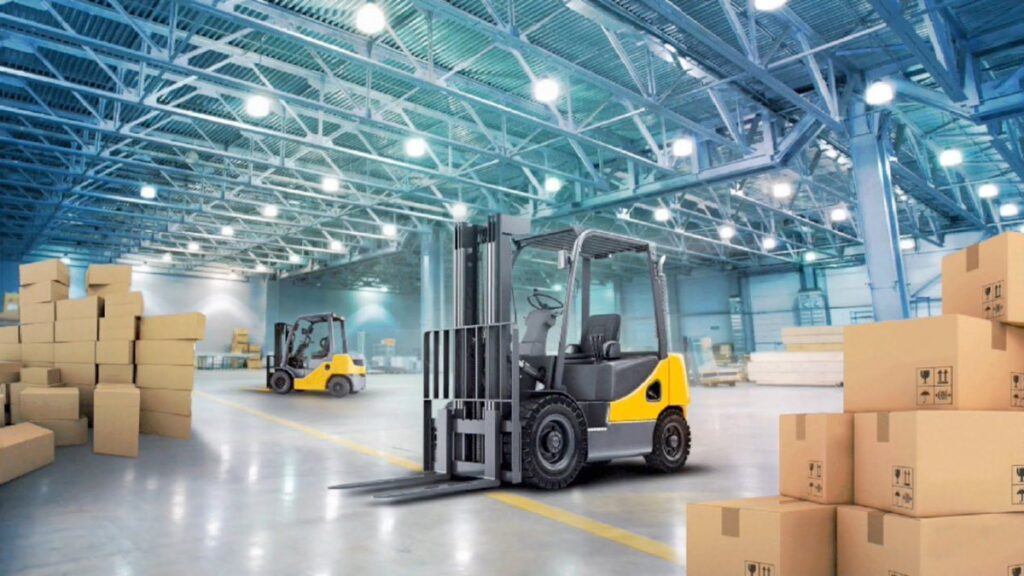 Thanks to contemporary technology, our corporate sector is expanding quickly. Being in a high-tech period offers us many benefits for using it for better causes, and automation is one of them. Automation makes operating in and working in the corporate sector easier.
Compared to today's technology, which can completely alter a process. There were many issues the corporate sector faced in the past. This was because the technology was not as advanced at the time.
Numerous top industrial automation companies are working around the clock in India to automate business operations. Due to the automation system, manufacturing automation companies predict a bright future for the corporate sector. 
Top Industrial Automation Companies in India
By delegating the majority of the work to automation systems, top industrial automation companies lessen the load on industrial companies. Automation systems and the professionals maintaining these devices must work together to tackle complex production process issues while safeguarding sustainability, health, and safety. So let's take a look at the top Industrial Automation Companies in India that we have listed below.
To take advantage of the potential of the nation, some of the greatest brands operating in the automation sector on a massive scale have established bases in India, which is at the front line of this. Let's take a closer look at a few of these global powerhouses that dominate the Indian industrial Automation market.
Rockwell Automation Company
Known for its flagship brands, Allen-Bradley and Rockwell Software. Rockwell Automation is one of the world's biggest industrial automation and technology firms. With just $1,000 in initial capital, the company was established in 1903. The corporation now has offices across the world, including Noida, Uttar Pradesh, and India, and in the fiscal year, 2016 produced $5.9 billion from international sales.
Instead of discrete good and part, their automation product line is designe to seamlessly control all device as a single system. Instead of discrete goods and parts, their automation product line is designed to seamlessly control all devices as a single system.
Honeywell Automation India Ltd. Company
A well-known, $40 billion software-industrial firm with operations across the globe, Honeywell has a significant presence in India. In 50 Indian locations, Honeywell Automation India Ltd., which has its headquarters in Pune, Maharashtra, employs close to 15,000 people, including 8,000 engineers.
India can efficiently generate gasoline, diesel, petrochemicals, and renewable fuels with the aid of Honeywell UOP's Performance Materials and Technologies division, which also assists other countries in producing high-performance goods. Through a range of automation services and technology, Honeywell is expanding its position in India and its global effect.
GE Automation Company India
General Electric, also known as GE, is a well-known brand worldwide. So it makes sense that their automation industry in India would rank first on BizVibe's list. The hydropower facility at the Shivanasamudra Falls at the turn of the 20th century was the beginning of the company's $4 billion in India's overall $149 billion in income.
Top quality control systems, operator interfaces, control software, industrial computers, and COM communications are just a few of the many services and technologies that make GE's automation solutions the top choice for leading industries worldwide.
Larsen and Toubro Company
Two Danish men seeking asylum in India created L&T, an industrial automation company, in Mumbai in 1938. With a portfolio of significant automation technology used globally and annual revenues exceeding $17 billion, Larsen & Toubro is a worldwide company in existence today. Domestic orders increased by 10%, and profit after taxes increased by 43% in the 2017 fiscal year.
They have a fantastic integration center in Navi Mumbai, India, and four regional offices in India committed to customer support. A specialized 102,000 square foot automation complex in Navi Mumbai with 550 employees. A state-of-the-art, 250 cubicle, 25,000 square foot shop floor. At their 5S-certified facilities, they can handle AC and DC drives, PLC and DCS systems, RTU and SCADA, communications, and IT solutions.
B&R Industrial Automation Private Ltd Company
B&R, an Austrian company, is widely present in India. Their head office is in Pune, with six other offices throughout the country. As of July 2017, they were acquired by ABB, a company already on our list. In 2015, the company recorded $689 million in revenue, a remarkable 10% growth from the previous year. Before the acquisition, B&R was the largest privately held industrial control and monitoring company.
As a result of their merger, B&R and ABB will be the only provider of a complete line of hardware and software to the industrial automation market. The purchase of B&R will help ABB maintain its ranking as the second-largest industrial automation company in the world. B&R's technology and its market-leading services and products will enable ABB to fully capitalize on the opportunities presented by Industry 4.0.
Schneider Electric Company
Established in 1863, Schneider Electric is an older business. Despite have considerable influence in the engineering sector, Schneider is ranked #9 because. Its reputation extends beyond automation and control systems. Their reported 2016 revenue was a staggering $29 billion, with the industry sector (which includes industrial automation in manufacturing) accounting for around 24% of that amount. Asia-Pacific nations, including India, account for 27% of total revenue.
Altivar Process, the first variable-speed drive with embedded services, aims to provide value by enhancing asset life cycle management, business and process efficiency, and energy efficiency. The Modicon M580, the first ePAC Controller in the world. Is designed to offer connection features that let clients respond quickly to information demands in a secure environment.
Voltas Ltd
Due to its primary focus on air conditioning and refrigeration equipment and scant attention to automation technology, Voltas. A global engineering business from India, comes in last on our list. This Mumbai-base manufacturer of cooling product and automation technology was founde in 1954 and is a member of the same Tata group as Titan.
Following the first quarter of 2017, Voltas' consolidated revenue increased by 6%. In 2016, the company reported revenues of USD 950 million. The New Hong Kong Worldwide Airport, the Bahrain International Airport, and the Al Ain International Airport are a few of their significant international electro-mechanical projects.
Mitsubishi Electric Company
To create a sustainable future, the global brand Mitsubishi Electric works to establish itself as a trailblazing green company. They are among the top names in the world for the manufacture and sale of electrical and electric systems, goods. And equipment utilized in a wide range of fields and uses. They continue to be dedicate and make improvement to their numerous product, service. Commercial endeavors to help improve the environment throughout the world.
Wrapping off
Without automation technology, the dependability, efficiency, and quality of transportation, manufacturing, and industrial systems would all dramatically diminish. Knowing which Indian industrial manufacturing automation companies are the best is crucial, given the rapid growth of digital technology.
If you are searching for a top industrial automation company, then it is time to turn to Vega India.
Visit their website, get in touch with their expert teams, and discover exciting details about the brand today.
About Author