Here's what no one tells you about Christmas balloon decoration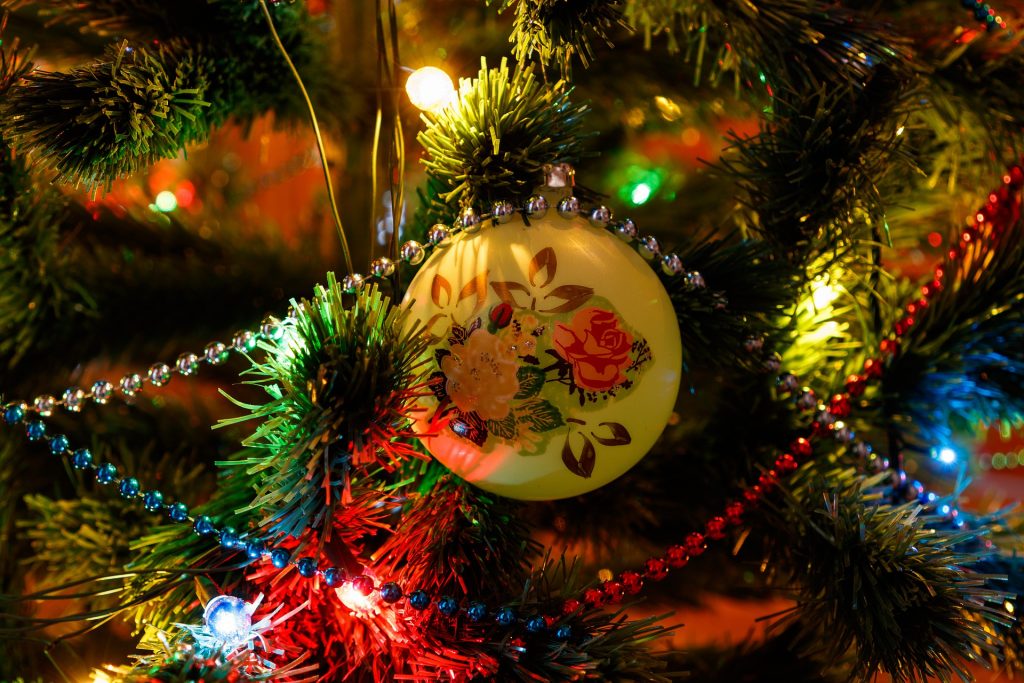 If you're still not in the Christmas spirit, even though December is right around the corner. You'll need to start decorating your home and shopping to get in the spirit. The weather is turning colder by the day, and we are anxiously awaiting the holiday season. We always have so many plans for Christmas decor. Christmas parties are always at the top of the list. Christmas parties are essential because they allow us to gather and have fun with loved ones who live far away from your residence and whom we rarely see throughout the year. And when it comes to preparing a Christmas party, the Christmas balloons decor is the most crucial factor to consider. As a result, we've come up with some creative balloon decoration ideas for your Christmas party.
Decorate the tree with balloons:
The Christmas tree is a symbolic part of the celebration. You can find different decorations for your Christmas tree on the internet. However, you can use Gift boxes, stars, reindeer, magic balls, colorful balloons, and other stuff. However, you can add something else to it. Instead of multicolored balls, you might use colorful Christmas balloons. However, you can just decorate a tree with red and white theme balloons. This would be unique, and it would be a reasonably inexpensive way to decorate your Christmas tree.
Christmas balloons wreath:
In a wreath, there is a circle, and you can create this with the same color balloon. Although, wreaths are in green color. You can tie all of the same size green-colored balloons in a circle. Then, you can hang it on your front door. Moreover, you can use paper cuts and glitters to enhance the look of the decor.
Holly balloon sticks:
To make the Holly leaves, you can print out templates. Three little and three large leaves, one stick, and three small red balloons are required. Attach a stick and balloons to the lower sheet by stapling it over the larger blade and grabbing the ends of all the six-leaf sheets. You might also use a cup to hold all three things together. These Holly Balloon Sticks will captivate the children. You can get great festivities with Christmas decor ideas for your office, home, and other places to decorate and celebrate the festivals with all the Christmas vibes.
Christmas light balloons garland:
Christmas is the festival of lights and cake celebration. People throughout the world purchase different coloured lights to decorate their homes, especially their Christmas trees. You can now make it stand out from the crowd. You can use rice lights and Christmas balloons to decorate your home and your Christmas tree. Just get some bright balloons and tie them to each of the lights. As you turn the lights on, they might create a different effect throughout the room. Make a Christmas tree by tying the green balloons together in a tree shape and adding a red balloon at the top. At the bottom, you link the whole arrangement together with focus light.
Santa balloon arch decoration:
When it comes to Christmas decor, the most attractive part for children is Santa Claus. So, if you have a child at home, this decor will be the most valuable. You'll need various sizes of red and white Christmas balloons for this. To begin, knot the balloons in a zigzag pattern from top to bottom and keep the combination. To make a more appealing combo, tie some green balloons in the shape of leaves. You can design two balloons as Santa's faces and set them together in decor places. It'll look fantastic.
Snow globe balloons:
Bright balloons, artificial snow, plastic disposable cups, glitter, glue, and a paintbrush are all required to create these snow globe balloons. Cut the cup in half and use the glue to add glitter to it. Inflate the balloons and stuff them with a little to a lot of artificial snow. Hold the balloons in place on the glittery cup now. Now, you can move it anywhere; it will look like the globe in use by tarot readers.
Peppermint candy balloons:
With balloons, you can do several different things. Because Together in a tree shape and adding a red balloon at the top. At the bottom, you link the whole arrangement together with focus light. The holiday season is all about candies and sweet delights, why not decorate your home with peppermint candy balloons this Christmas? You'll need white foil balloons, red, hot pink, white, and light pink tissue paper, hot glue, and scissors. The temple used the triangle to cut out peppermint swirls on coloured tissue and attach them to the balloon to make it seem like a peppermint candy. These are some of the favorite Christmas balloon decor ideas for creating a magical mood for your Christmas celebration.
About Author