How to make an Elsa cake & best shops to buy cake online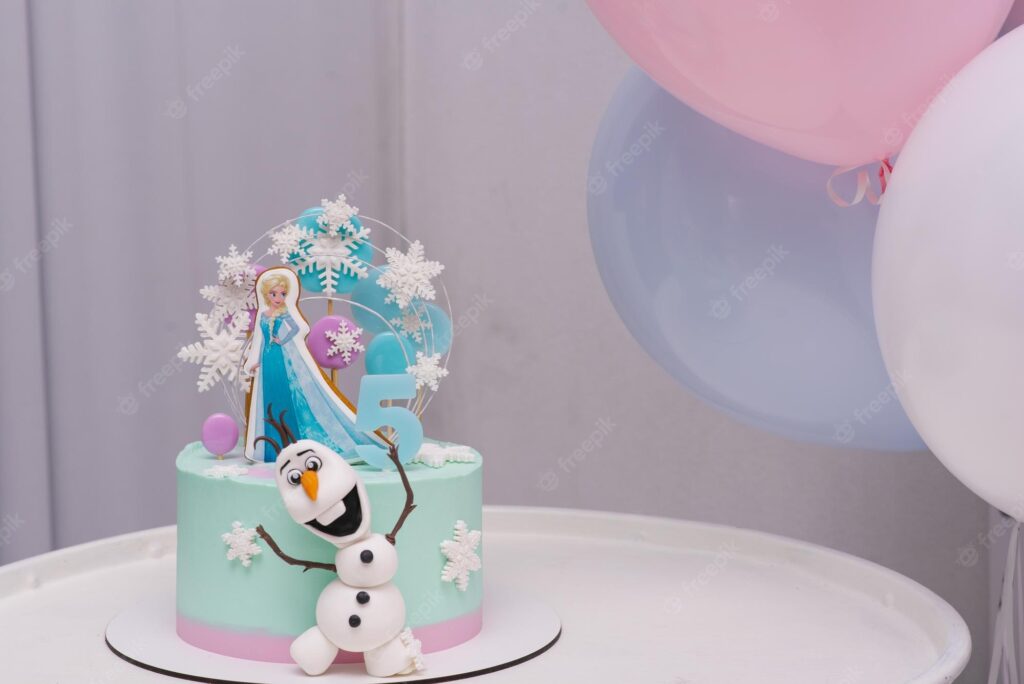 Are you a cake lover? Is there any birthday ahead, or do you want to surprise your kid with her favorite Elsa cake?
The frozen Elsa Cake will add a touch of magic to any celebration or party. Get the celebrant to break out in a wide grin. Please do something to make them feel unique and joyful.
Elsa cake is one of the popular cakes many people request on their birthdays. It is made of Layers of sponge cake, cream cheese frosting, and chocolate ganache. The combination of flavors and the presentation make this cake an unforgettable experience.
This cake is specially designed with Elsa and Anna characters on it. It's a great idea to make this type of cake for your loved one's birthday, as it will make them feel special and loved.
How to make Elsa cake?
Elsa doll cake is surprisingly simple to prepare. And any doll made of plastic will do just fine. Make sure the doll is clean before putting it on the cake.
Surely you've seen Barbie and Disney princess doll cakes before. Just because they appear awesome doesn't mean you should be scared of them.
They're not as hard to create as they seem. For the top half of the princess, you'll need an Elsa doll around the size of a Barbie. Cover doll legs with a wrapper. You may make a cake of Elsa wearing her dress by pressing a doll into a cooked cake and then decorating it with icing or fondant.
It's up to you how you want to make the skirt. You may use a separate pan for this job if you want. Baking in a skirt mold pan is as easy as pouring your batter into the pan. The final product has the flawless silhouette of a princess gown.
It's also possible to use an ovenproof bowl to bake the cake. Pick a bowl that reminds you of a dress's hemline curve. Think about the bowl's dimensions as well. It needs to fit the doll properly.
Why should you buy Elsa cake design online?
wide range of designs
Doorstep delivery
Quick shipping
Avoid wasting time
Avoid heat and washing utensils
Rapid arrival
Good packaging
7 Best shops to buy cake online
1. Sweet Celebrations
They're ideal for any occasion, but not limited to birthdays, weddings, Valentine's Day, and Mother's Day. Sending one of these to a sick friend or family member might be a nice way to brighten their day.
If you can't decide between sending a cake or a flower arrangement, the cupcake bouquets from Sweet Celebrations are the way to go.
The freshness of each cupcake is ensured by the fact that they are created on order.
2. House of Cakes
They have the best cake designing talents in Dubai and make unique cakes for all occasions.
You may schedule a consultation with the cake designer to ensure you obtain the cake of your dreams from this bakery.
In addition to altering the aesthetics of your cake, they may also make various other adjustments at your request.
House of Cakes also offers alternatives suitable for those allergic to eggs, dairy, gluten, or animal products.
3.Sugarfoot
Those who need freshly made, flavorful cakes in Dubai may rest assured knowing they can rely on SugarMoo. You may depend on their hourly delivery service to bring your desires directly to your door, and they provide speedy delivery.
They provide free consultations so you may have your cake made just as you want it. They'll bend over backward to make your dream cake a reality.
4.Shugah
Most of the best bakeries in the United Arab Emirates are located in Shugah; some of them are even included on our list. They provide not just cakes and sweets but also flowers, balloons, and presents through their curated store.
As a result, you may get everything you need for a party from one source. Not only do they cater to vegans, but also those with a variety of other dietary restrictions.
5.CakeTeaLicious
The design of each cake they produce results from a cooperative effort between their team and the customer is one of the many reasons we wholeheartedly endorse them. If you can envision it, they can create it, as promised on their website.
This is the first cafe in Dubai to provide authentic Filipino baked goods. Their delights, made from scratch using their family recipes, will make your mouth wet just by looking at them.Most of their wares are offered at reduced prices without sacrificing craftsmanship.
6.BloomingBox
In Dubai, you can get a broad variety of chocolate cakes from BloomingBox, all of which have classic flavors. In addition, they provide a wide variety of specialty cakes, cheesecakes, and vegan cakes to meet the needs of all customers. They provide delicious and fresh cakes to make your experience better.
Their primary role is a gift store, so you can easily get additional things to accompany your cake. Flowers, chocolates, plants, and scented candles may all be purchased to brighten someone's day.
7.Arabian petals
Arabian petals never compromise on cakes and also offer flowers. Both will make your loved ones happy. They have a wide range of cakes and affordable shops as they offer half-pound can also. They cover every occasion and customize the cake per customer demand.
Just make your purchase on the same day or before midnight to ensure timely delivery.
The range of their delivery times would be proportional to the nature of the things you bought. But the vast majority of them provide next-day delivery in Dubai and Sharjah. Direction to the location of the event.
Conclusion
We wrap up How to make an Elsa cake & best shops to buy cake online. Now you can easily make or order online. If you want fresh and fast high-quality delivery without any hazel, you should order through Arabian petals .ae.The place that delivers happiness to your doorstep, so order today.
About Author