Kick-Start Your Financial Consulting Business with These Tips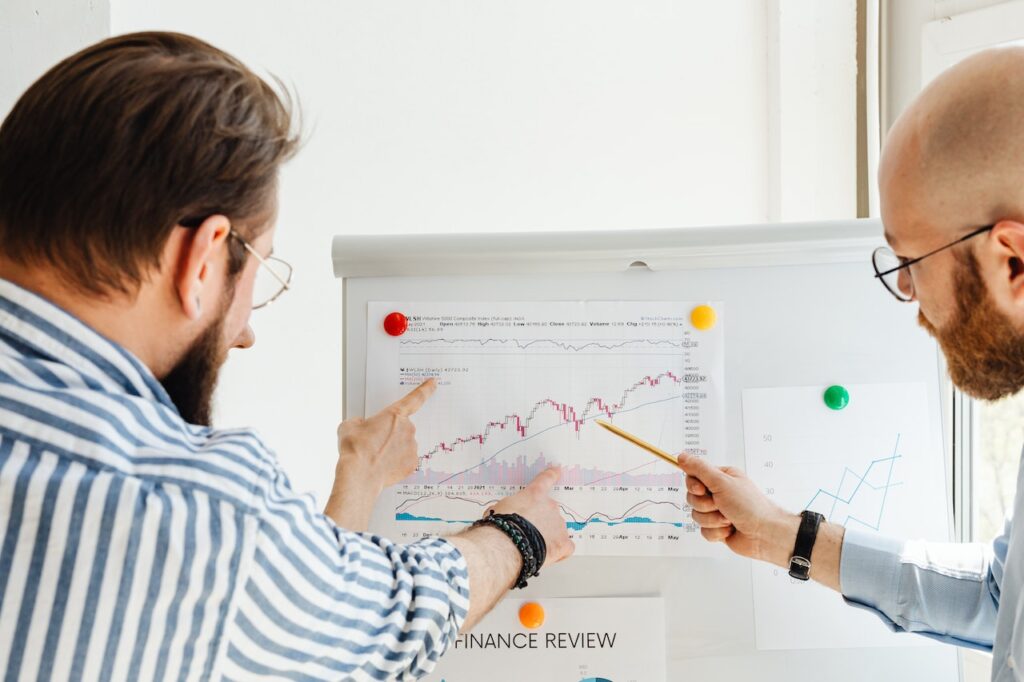 It took you years to gather all of your courage, kick your well-paying job and convert the dream of having your own business into reality. And finally, the time has come, the very next month you'll be launching your idea and the world will know your entrepreneurial spirit. But the difficulty is setting up a financial consulting business isn't as easy as dreaming about it.
The point here is not to make you feel scared or intimidated by the idea of starting a business. The intent is just to make you aware of the challenges that you may encounter while launching a financial consulting business.
Funding
Starting any business requires planning—proper business planning with market and business research, financial analysis, and forecasting strategies. To turn any business idea into a successful reality you need a steady flow of funds. Funding plays a vital role in improving technology, launching marketing campaigns, and hiring the right people. To fund the startup there are various options available – your savings, bank loans, or investments from family and friends.
Ineffective Marketing
Though we listed marketing as the challenge, getting found is the easy part. Challenges in the marketing area of financial services come with significant hurdles in many forms. Besides, operating in a tightly regulated sector like financial consulting services, you could contend with customers and other market barriers, making it difficult for you to stand out. Create a proper plan for how you intend to reach your potential customers. You can also consider outsourcing your marketing activities if you lack the time or tricks to do the job.
Lack of Knowledge
As a newly started entrepreneur, it's unlikely that you know everything to lead a financial consulting business. For better or worse, most of the skills you need to manage a financial consulting business will come from your formal education. To become a successful financial consultant it's required to score a particular certification. Believing in yourself and being confident is a bonus but you'll also need to learn to overcome enormous demands to save your time and energy.
Deciding to start your own business could seem daunting if you're trying for the first time. Let's check out some key points shared by a few successful entrepreneurs.
Plan Your Financial Consulting Firm
Planning is necessary for the success of every business. It helps in mapping out the specifics of the business. The cost of opening this business is somewhat deceptive. A few important topics to consider in the planning of your financial consulting business are:
What Will You Name Your Business?
Who is Your Target Market?
How Much Can You Charge Customers?
What Are The Startup And Ongoing Costs?
Writing and discussing a business plan helps validate and explore ideas, and can streamline the business creation process by thinking about things thoroughly. An old saying about the business plan process is "Plans are nothing. Planning is everything". When creating a plan make sure to pay close attention to the competitive and SWOT analysis sections. While nothing can replace formulating your ideas after confirming that people will pay for them, the research involved in that process can be further proof that you're on the right track.
Check for Legal Entities And Taxes
As a newfound financial consulting business owner, connect with a lawyer who understands small businesses. The most common and well-known business structures are – Partnerships, Sole Proprietorship, Corporations, and Limited Liability Companies ( LLC ). Choosing the right business structure is about balancing the legal and financial protections you will need. Establishing a legal entity that can protect you from being held personally liable in any condition your financial consulting business is being sued. With legal entities the next important element that goes hand in hand with legalities is tax. Depending on which structure you're choosing, you might have different options for how your business will be taxed.
Before opening your business, you will need to register for a variety of federal and state taxes. To register for taxes, make sure to apply for a free and easy Employer Identification Number ( EIN ).
Get to Know Your Ideal Client
As we already saw in the planning section, who will be your target market? This is one of the most important questions you'll need to answer before starting a consulting firm. And it's also the one that many people skip over. As a consequence, it becomes tough for them to get new clients, win projects, and price their services. 
Setup Accounting and Open a Separate Bank Account
Trying to do your accounting is one of the biggest mistakes a young consultant can make. Using dedicated business banking and credit accounts is essential for asset protection. When you mix your personal and business accounts, your assets – property, motor vehicle, and other valuables are at risk in the event of your business being sued. Other than being a requirement when applying for business loans, opening a separate business bank account makes accounting and tax filing easier.
Get the Primary Permits & Licenses (Insurance)
No newfound consulting business owner wants to end up in legal trouble. The financial consulting business is subject to the law of government in your area, as well as the regulations specific to your industry. Failure in acquiring a business license and permits can result in massive fines, even sometimes shutting the business down.
With so much to know, and a lot of it specific to your area and industry, it's far-sighted to consult with a lawyer and get advice. For more detailed information about local licenses and permits:
Get assistance from legal associations.
Check with your city or country clerk's office.
Market (Website Building) and Define Your Brand
Your brand is how your business is being perceived and what your company is going to stand for. A strong brand and marketing can help your business stand out from competitors. Early in your consulting business, you can't expect the clients to come knocking on your door and asking you to work for them. This is what marketing is for – getting your clients to know you and trust you. Marketing is a complex step to handle.
How to make clients like you?
Should we try Instagram?
Is Youtube the way to be found?
What about personal sessions, and free webinars to connect with more and more clients?
And hey wait, what about paid Google Ads?
So many questions! However, these all are shiny and luring tactics some of them work, and some of them don't. But you have to focus on what initiates conversations with your clients.
Try outreach directly to the clients—an email with valuable content, a LinkedIn message with an invite to a business event. Use Picktime, a trusted financial services appointment scheduling software for this. Picktime helps financial organizations to help save their time and resources. Create as many services as you need and multiple service providers at multiple locations Picktime will handle it all. Let your clients know you're available and stay personally connected with the clients by using their personalized login forms, email, and SMS reminders. Your client only needs to pick a date, time, and choose a service and confirm the booking. Picktime also provides group bookings, easy rescheduling, website integration, and on top improves productivity. Sign up today for free and escalate your business.
Feeling a bit swamped? We get it there's a lot to this article. But now you have an easy guide on how to start a profitable financial consulting business. And if you're still reading this, and not getting discouraged, then have chosen the right path. Keep solving your business problems and creating new clients.
About Author