The Importance of Online Payments for Small Businesses
Online Payments for Small Businesses are considered an ambiguous process. Merchants, small owners, and street sellers avoid the highly complex process.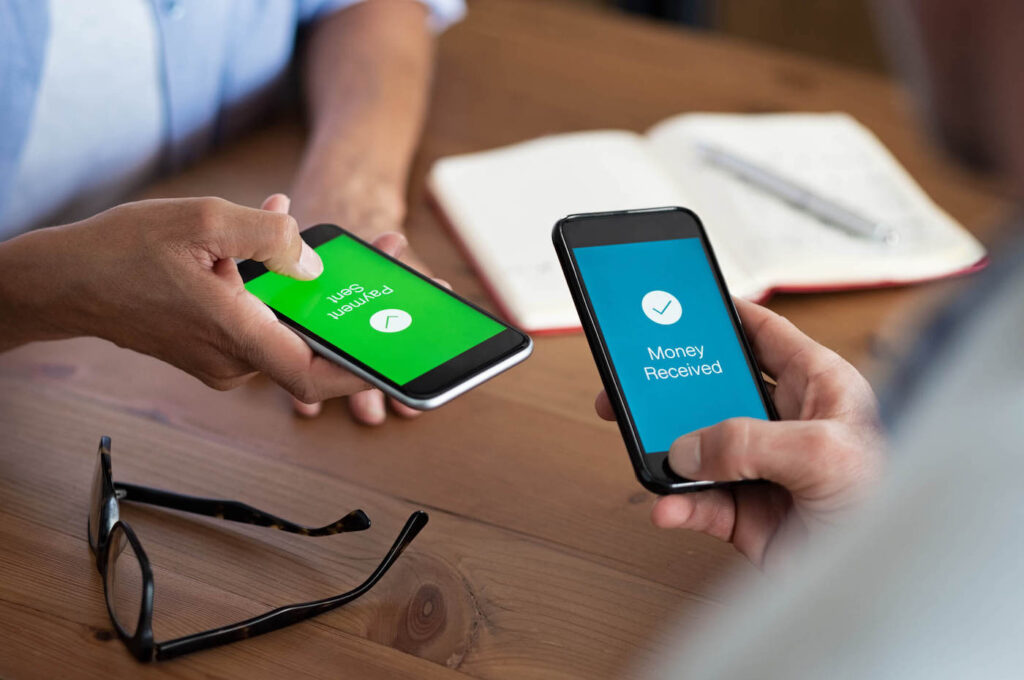 Online Payments for Small Businesses are considered an ambiguous process. Merchants, small owners, and street sellers avoid the highly complex process. But when you are running a business, your priority should be "How to make things easy for customers?" And to sustain in the industry, you should have a simple, flawless, and friendly payment method. Apart from the user convenience, Online Payment Solution also comes with other benefits.
The article discusses the Importance of Online Payments for Small Businesses. Our focus is to highlight the benefits of Online Payment. Before that, let's see what the data says about Online Payment Solutions.
What Statistics say about Online Payment Solutions?
According to Statista, more than 2 billion people are using online payments to buy products and services. Every industry is embracing online payments. The reason behind such popularity is the ease that comes with paying online.
That's not it. The E-commerce market noted more transactions. In 2020, retail sales surpassed 4.2 trillion U.S Dollars. Online Payment is skyrocketing. Digital platforms will soon take over traditional payment options.
Global Newswire says Digital Payment Market shows an annual growth rate (CAGR 2022-2027) of 12.31% resulting in a projected total amount of US$15.17tn by 2027. The online Payment Market is snowballing. Thus, switch as soon as possible.
The above Stats shows the popularity of Online Payments Solutions. The importance of Online Payments for Small Businesses is enormous. Online Payments Solutions are widely accepted by people all around the globe. Online Payment solutions are reliable, fast, and convenient methods to pay securely. From a business perspective, both the payer and the payees are benefitted equally. Let's explore the benefits for the payer and the merchant!
Benefits for Payees
Payees don't need to pay for the additional cost
Merchants can manage the Cash Flow easily
Secured Online Payment Solution
Helps manage business transactions with ease. Online Payment platforms are efficient solutions.
No additional charges to create web payment solutions.
Quick and Easy to SetUp :-
The online Payment option has already been adopted in megacities. Every Merchant, small business owner, and street seller has a barcode. To pay, you have to scan and pay the Merchant. In cities, people are aware of the ease of the payment system. But in rural areas, it's a big deal.
The misconception is not valid. Setting Online Payment is easy and convenient for anyone who knows how to use the internet. Additionally, various channels provide services free of cost. Small businesses like retailers, e-commerce businesses and services-based businesses can take advantage. Small businesses can leverage easy-to-set-up payment services.
Quick and Secure Transaction :-
The traditional Payment system depends upon the Cash or Cheque system. You have to pay through Cash or give a cheque. In both cases, banks are a necessary part. You have to stand in long queues waiting for your chance. Isn't this time taking?
But now, the Payment is seamless, fast, and more efficient than ever. Plus transactions are safe and secure. They came with a digital proof. Therefore, Online Transactions are quick with the in-built security system. Merchants can verify the Payment as soon it is transferred.
Global Acknowledgment :-
Suppose you have a small e-commerce store. You sell your services through Shopify stores. Globally used Online Payment Gateway will open sales channels to the international market. The process remains the same. Customers will order globally, and you have to fulfill the requirements. Isn't this the most effortless method to grow internationally?
Most importantly, the payment gateway is international. Then it's obvious you will also get the currency exchange options. Now, all of your problems are solved. You have the market, payment solutions, and also shipment process. Plus, you can charge higher than usual. It's time to go international!
Retain Customer :-
Online Payment retains customers in two ways. We will talk about both of them. Firstly for Online Payments for Small Businesses, for example – Stores and Small Shops. Online Payments Solutions are more secure, easy, and reliable than any other method. Instant processing will attract more customers. Although, the sense of security doesn't play a significant role in Customer Retention. But yes, online payment solutions create a vast difference.
Let's see how E-commerce business is affected!
The payment process requires the details like email, mobile number, and personal information. You can use the data to retain customers. Send a newsletter or email to tell them the latest offers. Whatsapp them your latest collection. Through this method, you will rebuild trust.
All this is only possible when you choose the Online Payment Gateway.
Benefits of Online Payment for Customer
"Customers" are the backbone of any Business. Your Products and Services will only bring sales when customers are stratified. One of the critical elements of successful Business is Payment. Yes, an easy payment system retains customers. Apart from this, below are the benefits of having Online Payments for Customers :
Benefits for Payers
Fast Payment Solution for the Payers. Online transactions take a few minutes to pay.
Improved security and transparency: People make payment within seconds, and Payment is verified within seconds.
Less Processing Fees
Tokenisation avoids lengthy and messy processes.
Instant alerts via SMS and emails.
Conclusion
Online Payments are beneficial to B2B businesses as well as B2C. All business types can integrate the digital payment system into their business. Online Payment is already in trend, so it's time to upgrade small businesses.
About Author