Tips to hire a certified and licensed architecture company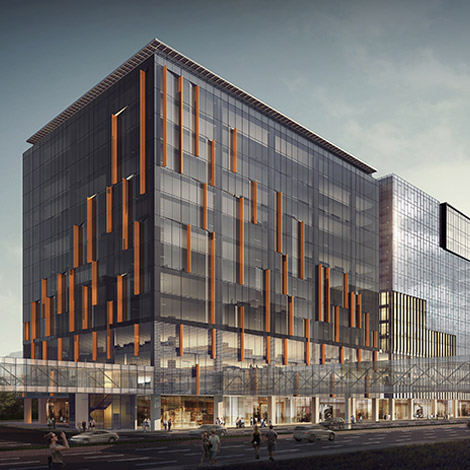 Are you looking for an architecture company to work on your upcoming project? 
Working with the best architecture company from the start will maximize the value of your home investment and ensure a successful project. Consider the following considerations to help you find your perfect match. 
What are the guidelines for choosing the best company? 
Use this guide to help you analyses your candidates' qualifications, design strengths and weaknesses, and communication skills. The end result will be the ideal architecture firm for you and your project.
Have a business plan 

Search for an architecture company 

Check their portfolio

Review the company's website 

Learn about how they work

Do good homework

Understand the design and process

Meet the architects along the company 

Don't miss to talk to the architects 

Next step is to hire a company
You are hiring licensed professionals, or architects, who have been trained in the art and science of building design and construction when you hire an architecture firm. This architectural team will plan, design, and supervise the complex task of building construction. 
They consider not only the space and design of the home, but also its safety and accessibility, function, construction materials, aesthetics, costs, and timeline during this process. 
The job of the architecture company is to take your ideas and turn them into reality. They are also ethically bound by codes of conduct, so you can be confident that they will follow all local laws and regulations.
Hire licensed professionals who can receive training in art 
Licensed professionals who have received training in the art and science of designing and building structures that primarily provide shelter. An architect is responsible for the overall aesthetic and appearance of buildings and structures, but the design of a building entails much more than its appearance. 
Buildings must also be functional, safe, and cost-effective, as well as meet the specific needs of the people who use them. Above all, they must be constructed with the public's health, safety, and welfare in mind.
Visit the website of the candidates and look through their previous projects. Do you find their work inspiring? Would you be thrilled to live in one of their designs? Think twice about hiring a traditional-style architecture firm to build your modern home. 
Consider professionals who are skilled with similar projects
You should consider candidates who have the ability to perform the required services and a track record of completing similar projects. So, think about what kind of architecture you like and look for examples.
Finding out the most famous architecture firms who are certified and offer the best services. Every company has (or should have) a set of core values that guide its design and operations. These are sometimes stated explicitly on their websites or by their founders, but you may need to ask the architecture firm directly. 
Final Words 
A company should understand its mission and work with people who share its values. If the firm's core values resonate with you, that should be a good indicator as to whether they are a good fit for you and your project.
About Author