Ways to serve the shipping companies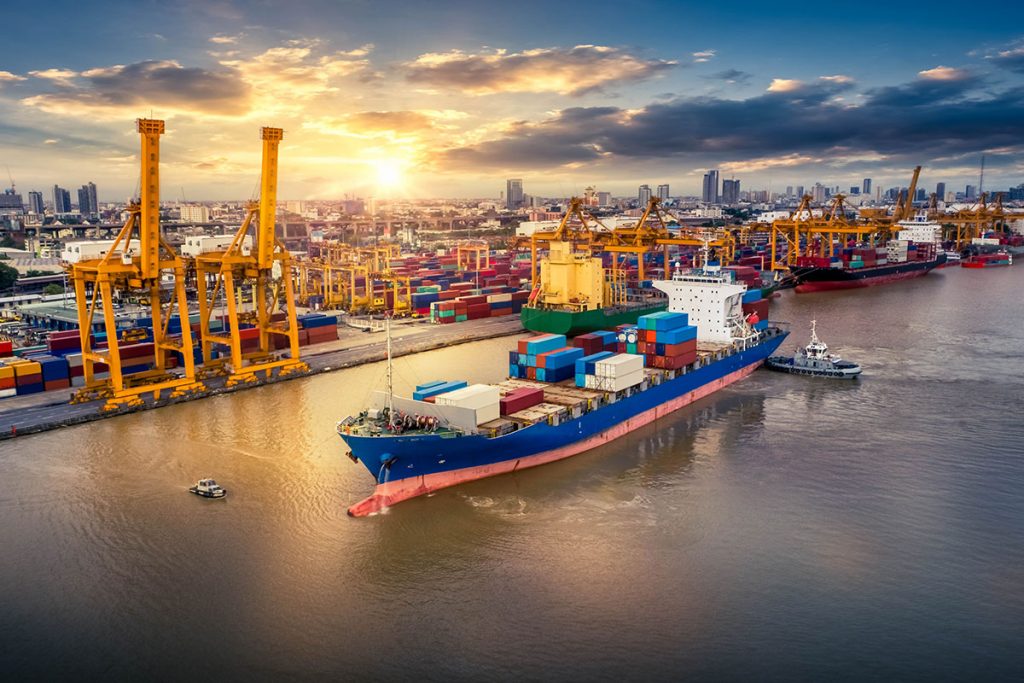 A lot of people desire to have a marine job in near future. They will be glad to know that there are several career opportunities there and one can choose depending on their preferences and ability. In fact, institutes offer some effective professional courses as well where one can get enroll in order to have a proper job in shipping as a career opportunity.
Among the courses which are offer, one of them is the GP course or the General Purpose Rating course. The candidates who apply for this course are trained in both deck and engine room tasks. They are train properly to work either in the engine department or in the deck area depending on the company's requirement. The tasks that one can go for. After the completion of the course are related to Seamanship, Cargo Handling. Maintenance and operation of the machinery and Maintenance work on the deck.
What is a GP Course?
This course has a duration of 6 months and it is a residential pre sea training course where one can enrol for after they clear their class 10 examination. This course offer here is approve by the DG shipping, Government of India. It can help one to have a stable career in the Merchant Navy. As it has said above. It is a course which is design as a combine study of deck and engineering subjects. It can cover all the aspects that is need by a seafaring person like swimming, physical drills, workshop training. Fire fight exercises. Mast climbing and rope climbing, usage of lifesaving appliances and more.
Once this pre sea training is complete, there is an external examination which is take by the Board of Examination of Seafarers called B.E.S under the D.G Shipping. Candidates who pass the examination can get a discharge certificate which provides them a chance to work with Indian and International Shipping companies.
Dive into more details
In order to get through the GP course, one does not need to sit for a common entrance test. But there are some institutes which conduct their own entrance examination in order to select their candidates.
Eligibility Criteria
One has to pass with an aggregate of 40 percent marks in 10th standard from any recognised board and a minimum 40 percent marks in English language.
One has to pass in a 2 year ITI course from any Government approved institute with a minimum of 50 percent aggregate and a minimum of 40 percent in English in 10th.
Medical Standard
Candidates have to be physically fit as per the norms of DGS and Sea Service.
They should not have any eyesight issues and there should be no colour blindness.
Career Opportunities
After the completion of the 6 months course. A certificate is issu and one can join the deck or the engine department as a trainee in GP rating. From there, one can get promote to some higher posts.
This course is conduct twice a year where the batches commence from January and July each year.
How apply for the sponsorship?
In order to go for the GP rating course with sponsorship. One has to acquire an assurance letter from the organisation where they can work while they complete the course. When doing that, one can also get an opportunity to gain some sea serving experiences as well while receiving stipend during their training period. sponsorship are quite a few maritime colleges and institutes that are tied up with leading shipping companies and so it is easier to get the sponsorships. There are many sea universities and establishments that are restricted with driving transportation organizations thus it is simpler to get the sponsorships.
Sponsorship is another course that one can apply for if they want to work for ships. That is BBA in Shipping. This is a management course of 3 years which mostly focuses on the managerial aspects of the shipping sector.
What is BBA in Shipping?
As mentioned above, it is a 3 year course which covers the general management and business administration lessons. Apart from that, this course also covers different aspects of shipping like port operations. Liner trades and charting, transportation and distribution management and custom procedures.
Here are some more details
Before enrolling for the course, one should know about the course highlights.
One can get complete shipping atmosphere in this course with classes being conducted in a ship within a campus.
There are well experience professional faculties taking classes.
Free of cost training programs are conduct by the shipping and logistics companies.
Mock interviews are done so that the candidates can face real interviews done by the shipping companies.
Frequent port and industry visits.
Practice lessons are organize with the industry experts.
Additional communication training sessions are done for Hindi and English language.
Soft skills training programs are done as well.
Additional personality development sessions are done too.
Eligibility Criteria
One has to pass 10 plus 2 in any stream from a recognised board with minimum educational qualification.
The minimum aggregate marks shall around 45 to 55 percent in case one wants to get enroll in a reputed institute.
Career Opportunities
There are a lot of opportunities. Once one gets train in BBA shipping management. the following are a ton of chances. When one gets prepare in BBA delivering the executives. One can be an expert in global shipping and logistics sector. Once the course is complete and both the degree and training is achieve, one can also choose to make a career in Customs House Agent Office. Consolidates, Freight Forwarding, Liner, Port Agencies, Container Freight Stations, Ship Management Companies, Insuring or Surveying Companies, Packers and Movers Companies, Road/ Rail/ Courier Services. Warehouses, Packers and Movers Companies. Freight Cargo Exporters, Leading Terminals. Bulk Operators, Private Ports and Terminals, Arbitrations and many more.
If one wants to apply for sponsorship for GP rating course then they must fulfil all the eligibility criteria. One's age should be within 17 to 25 years during the time of course commencement. And minimum body weight has to be 48 kgs.
Once one starts working in a shipping company, they can serve as a Marine worker throughout.
About Author