What are Legacy Systems? How Can I Get Legacy System Documentation?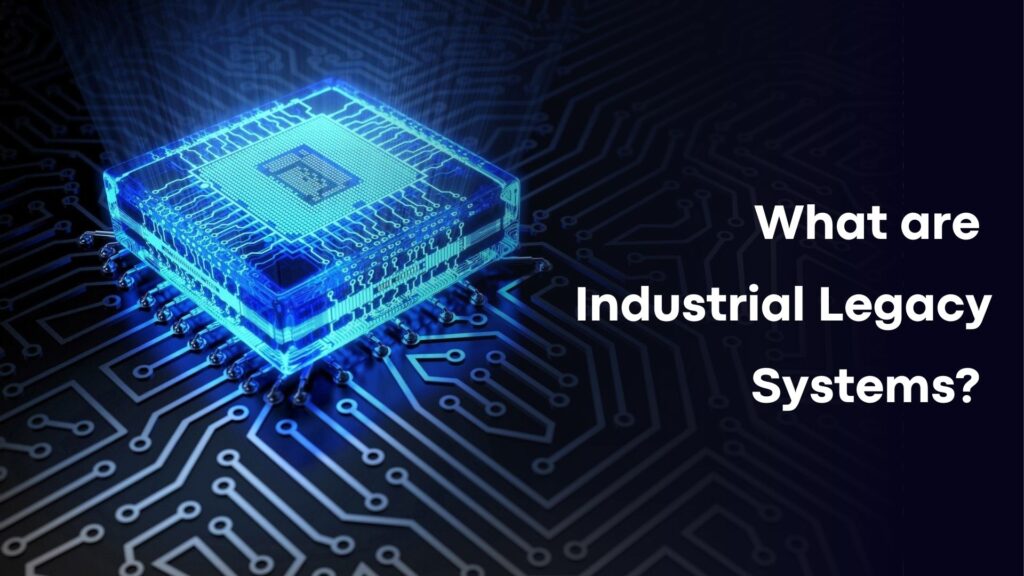 Consider the following scenario, you need to perform a complex repair on a legacy system, but no one in your facility has any prior experience with the task.
Sometimes all you need is one piece of information to make everything work properly. But what if you've lost the manual for your legacy system and the OEM no longer supports it? You know your equipment will function properly if you can just find that one setting.
What exactly are legacy systems?
Legacy systems are made up of older technology that the original equipment manufacturer no longer supports. They are the backbone of thousands of businesses all over the world. Replacement of these systems can be both costly and difficult. Because of the inherent robustness of industrial equipment, it often appears wasteful to remove a system that is still in good working order.
The struggle to keep legacy automation parts is very difficult. Manufacturers face a much higher failure rate with legacy system parts. Many other issues and risks, not the least of which is a scarcity of suitable replacement components. It should be noted that most electronic components have a usable life of ten to twelve years before they begin to dry out or become dangerous. So, overcoming these challenges and determining the best path forward toward a more effective automation solution is critical to future success.
How to Obtain Documentation?
If we stock parts for your legacy system, we may be able to assist you with documentation replacement along with your orders. While our in-house experts are well-versed in all aspects of automation, they appreciate having the manuals at their disposal as well. We'd be delighted to assist your in-house experts in gaining the same advantage. Simply inquire when you call to place your next order.
So, when it comes to legacy documentation, we've developed hoarder instincts: if it's going to be useful at some point in the future, we'll grab a copy and keep it safe. When you think about it, that's not a bad instinct.
Challenges
Limited availability of spare parts.
As control system suppliers can no longer source parts to build their control systems or as replacement parts for existing installed systems, sourcing spare parts becomes increasingly difficult. Due to significantly increased costs or impractical and cost-prohibitive recertification, suppliers may choose not to redesign the old circuit boards with new components. This forces users to rely on the aftermarket for used or remanufactured parts, which simply do not have the same reliability as new parts.
Failures in systems without redundancy frequently result in immediate production downtime. However, even systems with redundancy will eventually experience failure rates high enough to affect production due to multiple failures occurring before parts can be replaced.
Fortunately, companies like WOC keep a large stock of parts for gas turbine control parts and replacement boards. When manufacturers make components obsolete, WOC assists users with their extensive inventory of such obsolete parts. Their inventory includes parts like DS200FCRRG1A, DS2020LPPA340A, DS215UDSAG1AZZ01A, DS200TCCBG3A.
Scalability concerns
Though not all legacy systems face this issue, it can be a significant stumbling block. When the system is subjected to additional workload, additional hardware resources should be efficiently utilized to service the load increase. In the case of older control systems, hardware availability is not the only issue; new hardware may be incompatible with older hardware, and knowledge of how to integrate old and new hardware may be difficult to obtain.
Hidden Costs
Even if the legacy system is still operational, there are hidden costs to maintaining it. When compared to modern distributed control systems, OEM parts and support costs are higher for older platforms, and there is frequently a lack of functionality. Due to limitations in older technology, open communication to smart field devices, subsystems, and higher-level enterprise resource planning (ERP) systems is not possible. New operators are less effective when using legacy DCS platforms' older style human-machine interfaces (HMIs), and their response to abnormal situations is hampered by unfamiliar legacy alarm systems.
What is the Risk?
The risks associated with maintaining a legacy automation system are numerous. As component failure rates rise, so does the impact on production.
A significant control system failure can cause facility outages that last for several weeks. When failures are combined with a lack of resources capable of troubleshooting and repairing, the risk increases. The cost of lost output quickly outweighs the cost of upgrading the control system to a modern platform. Moreover, nearly every production disruption is associated with safety and environmental risks.
Fortunately for Athena's customers, our ability to maintain legacy automation systems while replacing older boards and systems means that this risk is not eliminated, but greatly reduced.
Modernization Is Critical
What can be done to mitigate all of these risks and determine the best course of action? Some users will accumulate a large number of spare parts in the hope of extending the life of their system, but this approach still leaves them vulnerable to all of the risks mentioned previously.
Modernizing the automation system is another option for long-term operational efficiency. Modernization works best when it is planned and disciplined. As with any project, you'll want to use tried-and-true best practices and implementation resources that will provide value throughout the lifecycle of the new system. For successful planning and budgeting, it is critical to start with a front-end loading engineering effort.
This will enable you to:
– Define a scope that is aligned with business requirements and facility requirements
– Compare and choose the best platform and project options
– Create a plan of action and a timetable
– Create an accurate cost estimate and supporting justification
Summary
If you look closely, you will notice that all of the issues are overlapping in nature, but the solutions are mutually exclusive. It implies that each issue must be addressed individually, implying that significant investment is required. Sticking with legacy systems/software and trying to squeeze every drop of service out of them can save a cash-strapped organization a significant amount of money, but it may be a short-sighted strategy in the long run.
The Industrial Internet of Things (IIoT) and Industry 4.0 have had a rocky start, with major concerns about security, privacy, and data ownership making headlines almost every day, but the benefits and efficiencies that IIoT and Industry 4.0 offer are too appealing to ignore, and they are here to stay (and be developed); the learning curve will be short.
Despite this, the scenario is not bleak. There are effective market solutions available to ensure that your legacy applications can be converted into modern updated applications without incurring investment or downtime losses.
About Author