What is manufactured in Mexico?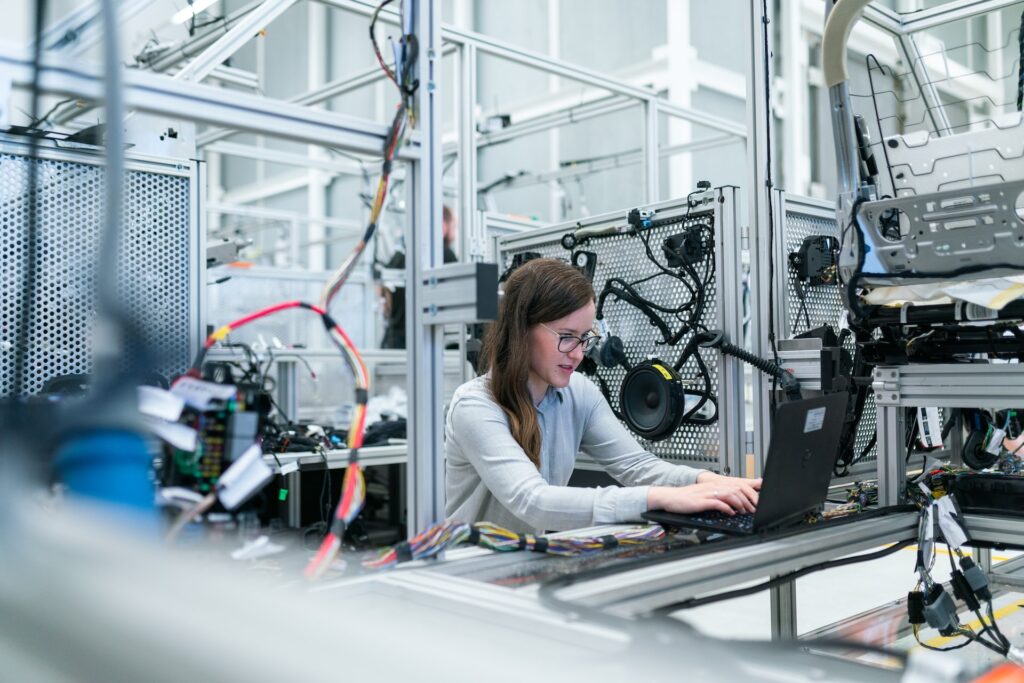 For a long time, countless manufacturing companies have focused on Southeast Asia. However, most companies have since found that it is more cost-effective to move into Mexico, thanks to its proximity to the world's largest consumer market, the United States. With Supplier Management Solution booming in several key industrial clusters, it is easier to build a strong network of local suppliers and find industrial parks with their well-established infrastructure. Benefiting from this, Mexico has become the ninth largest exporter in the world in 2019 and Mexico is expected to continue its strong growth momentum.
Electronics Manufacturing in Mexico
Mexico's electronic equipment manufacturing industry has shown explosive growth in recent years. On the one hand, it effectively meets the massive demand for consumer electronic products; on the other hand, it also provides high-end electronic control components for other manufacturing industries.
Such as trucks and passenger cars, aircraft, household appliances, medical equipment, and computers, to the manufacturing process of various electronic components.
Distribution of industrial clusters: Generally speaking, the eastern and western parts of Mexico emphasize the development of electronic equipment manufacturing. Western states such as Baja California, Sonora, Chihuahua, Jalisco, and Aguascalientes are more heavily manufacturing Electronic components for aerospace, high-tech products and information technology, and electronics. The eastern states of Coahuila, Mexico City, Nuevo León, Querétaro, and Tamaulipas to the production of Components for computers, home appliances, and consumer goods. In addition, electronic product manufacturers specialize in producing auto parts and communication components in the east and west of Mexico.
Large-scale electronic equipment manufacturing companies: Guadalajara (Guadalajara) has always been known as the "Silicon Valley of Mexico" and has developed into a gathering place for the software industry and electronic product manufacturing. Guadalajara has 12 OEM manufacturers and more than 380 specialized suppliers, with an annual export value of $150 billion. Guadalajara's large electronic equipment manufacturing companies include Plexus, IMI, IKOR, Flex Ltd., V-TEK, InterLatin, Sanmina, QSS, JABIL, Molex, OMP Mechtron, and Talos.
Outlook: Even in 2020, with countries worldwide in lockdown due to the Covid-19 pandemic, Mexico has recorded record sales of consumer electronics. And sales have been steadily increasing since then. As a result, consumer electronics has become one of Mexico's fastest-growing manufacturing sectors.
Home appliance manufacturing in Mexico
As the world's fifth largest home appliance exporter, the home appliance manufacturing industry has an unshakable solid foundation in Mexico. Many home appliance industry companies have turned to industrial clusters represented by the electronics industry, hoping to gain valuable experience from similar expertise and supplier networks.
Distribution of industrial clusters: From a global perspective, Nuevo Leon accounts for 41% of the total Mexican home appliance production capacity. In addition, the cities of Saltillo, Queretaro, Guanajuato, San Luis Potosi and Tamaulipas It is also a hot spot for home appliance manufacturing.
Prominent Appliance Manufacturers: Major Mexican appliance manufacturers are Sony, Whirlpool, GE, Zuo, Amana, Danby, Ethan Allen ), EMZ, SIEMENS, and Diehl Controls.
Prospects: In today's market, the level of intelligence of household appliances is getting higher and higher, and the endless new functions have, in turn, stimulated consumer demand. With this booming wave, major home appliance brands in Mexico have actively participated in transforming smart device manufacturing. There are forecasts that from 2021 to 2026, the compound annual growth rate of the smart home appliance market will reach 48%.
Textile manufacturing in Mexico
Textile manufacturing has been a core pillar of Mexican manufacturing since 1830 when Mexico's first textile mill opened in Puebla. Today, Mexico's annual textile exports total $7 billion, a staggering figure that makes the textile and apparel processing industry one of Mexico's fastest-growing manufacturing industries.
Distribution of industrial clusters: According to the data released by the National Statistics Institute of Mexico (INEGI), 63% of the Mexican textile industry is in the central and northeastern parts of Mexico. Although the textile industry in Puebla is still very developed, Mexican municipalities such as Mexico City, Hidalgo, Tlaxcala, Jalisco ( Jalisco, Queretaro, Coahuila, Sonora, Guanajuato, Nuevo Leon and San Luis Poto West State (San Luis Potosi) and other textile towns should not be underestimated.
Large Textile Manufacturers: World-renowned apparel manufacturers such as Delta Apparel, Grupo Denim, and Levi Strauss & Co. have large manufacturing bases in Mexico. In addition, many other companies produce industrial textiles, such as airbag supplier UTT, speciality fabric supplier Carolina Performance, and Japan's Toray Industries (Toray Industries).
Outlook: There is no doubt that the demand for technical textiles, industrial fabrics, and speciality apparel is increasing daily. At the same time, the Mexican fashion industry is also promoting the continuous innovation of clothing products to enhance the competitiveness of the textile industry greatly. In Yucatán, for example, Mexico's first fashion industry laboratory combines design, innovation, and prototyping. They established the laboratory with investment from the local state government. All in all, industry experts predict that the market size of the Mexican textile manufacturing industry will grow by USD 3.98 billion between 2021 and 2026, at a CAGR of 4.13%.
If you want to learn more about the opening of "Made in Mexico" (including but not limited to site selection, popular locations, manufacturing cost accounting, etc.), please log in to the official website to watch the relevant lectures or contact Tetakawi immediately.
About Author