Anniversary Cakes Ideas to make your anniversary full of sweetness and joyful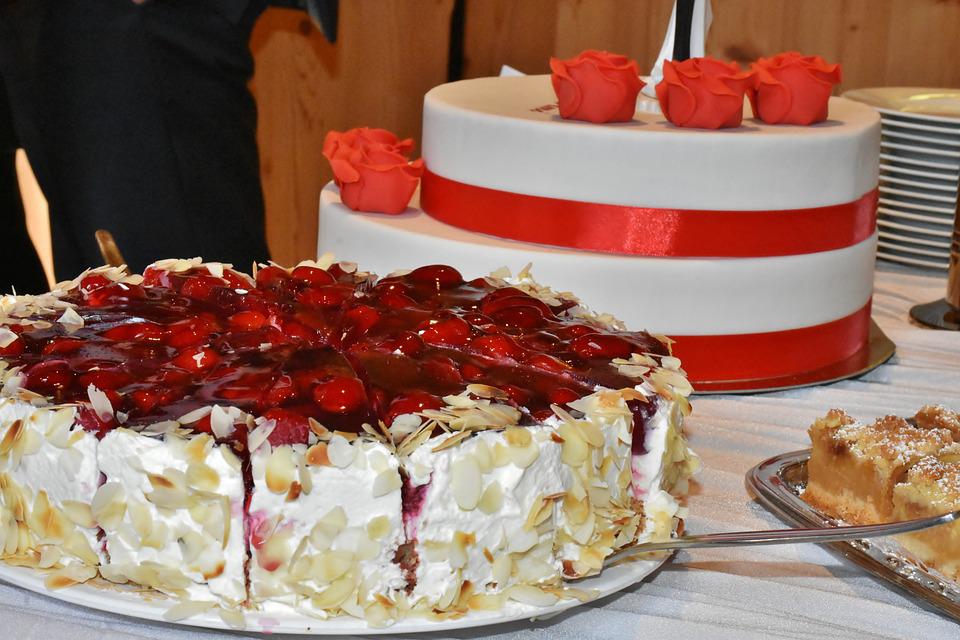 An opportunity to relive those special moments with the one you love, an anniversary is a day to commemorate all the lovely times you have shared together. Celebrate the day in the finest way possible and fall in love all over again. Some host extravagant parties, while others like to spend time alone with their loved ones. Some people go on long journeys, while others choose to remain home and binge-watch their favourite television episodes or movies. Each and every way is unique and perfect in its own way, but some things never change, such as the availability of mouthwatering anniversary cakes. The greatest and most traditional way to celebrate the occasion is with cake, so if you're having trouble choosing, keep reading for some unique happy marriage anniversary cake ideas based on the year you're commemorating:
1.A Heart-Shaped Cakes for the First Anniversary
The first anniversary is especially memorable. A heart-shaped cake is ideal for the celebration since it should be exceptionally unique and full of love, just like the first anniversary cake should be. Choose a cake with a cute topping and a flavour like chocolate or red velvet.
2.Delicious Pull Me-Up Cake For the Second Anniversary
Get a delicious pull-me-up cake to celebrate the couple's second anniversary of being together. If you and your spouse share a passion for chocolate, it would be even more meaningful. Get it personalised by choosing a marble cake for the base, then savour it while it is doused in delicious liquid.
3.A Fun Pinata Cakes for the Fifth Year
You must be searching for a fun way to commemorate your five wonderful years of marriage, and what could be more exciting than a delicious sweet treat that can be smashed? Get a fantastic pinata cake for your fifth anniversary, then have fun smashing and devouring it with your spouse.
4.Special Photo Cake for the Tenth Anniversary
The ideal way to relive your anniversary is with a photo cake. Order a delicious cake with a photo of your first date or your wedding on top, and then tell stories while recalling the wonderful moment. We assure you that doing this would make your lover feel incredibly loved and cherished.
5.15th Anniversary Cakes
Although you might feel the need to stop celebrating by the fifteenth anniversary, a 15-year wedding anniversary cake is still required. The luscious nibbles from a chocolate chip cake or a dark chocolate truffle cake are worth savouring to maintain the romance of the relationship.
6.20th Anniversary Cake
The 20th wedding anniversary is a significant achievement. This calls for honouring the dedication that has woven the partnership together through what feels like a lifetime together. Celebrate the milestone with a "We still do" cake topper and a 20-year anniversary cake made of creative fondant.
7.30th Anniversary Cake
You may be parents who worry about our young adults and college students, but you also have romantic souls. With mouthwatering strawberry cake and melt-in-your-mouth dark fantasy chocolate, bring back the romance of your love.
8.40th Anniversary Cakes
The celebration of a ruby anniversary is worthwhile. This may also be of your grandparents. Order a statement-making, glazed cake that is oh-so-delicious online and call for a celebration!
9.Two Tier Cake for Silver Jubilee
25 years of marriage is a significant milestone, and since you must both have gotten to know one another by this point, you should be aware of the 25th anniversary cake design that your spouse would like. As a result, make a lavish cake to mark the occasion. Choose a sizable 25th anniversary cake with numerous layers to express to your partner how much they mean to you—as well as to your family and friends.
10.Specially Customised Designer Cake
Consider yourself fortunate if you got the chance to commemorate your or someone you love's 50th anniversary. Get a magnificent 50th anniversary heart shape online cake delivery in Kolkata that is especially crafted for the lovely pair; a designer cake is a great option; have it created to your liking or theirs.
Final words:
Happy anniversary! This time, celebrate your love for one another with a delicious cake.
About Author