5 Best Free VPN Apps for Android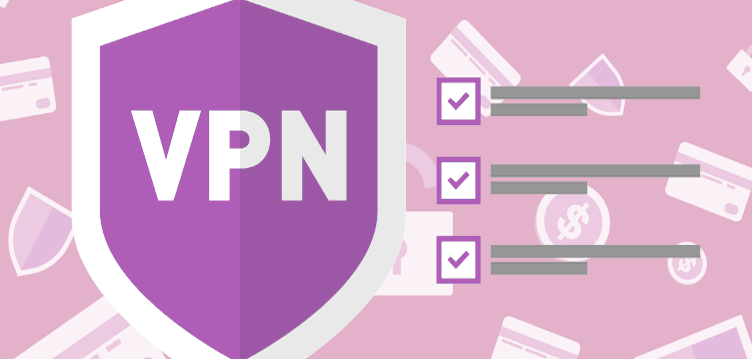 There are many great free VPN apps available for Android devices. Whether you're looking for a way to secure your data while connected to public Wi-Fi or want to access geo-blocked content, a VPN can help. In this roundup, we'll take a look at the best free VPN apps for Android.
So, let's check … I hope, you'll find what are you looking for!
Secure VPN – Unlimited Proxy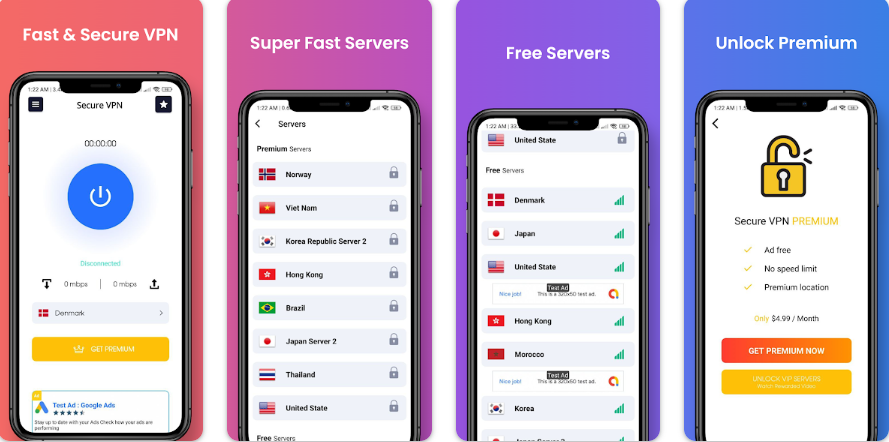 Secure VPN is an Android app that allows you to create an encrypted connection while browsing the internet. This proxy works like an iron shield and you can surf the internet behind this shield where nobody can see your activities. There is no complex configuration, and you can connect with leading worldwide servers with a simple widget. Users can unblock thousands of blocked websites, blogs, videos, and other content with unlimited bandwidth no matter whether you are using WIFI, LTE, 3G, 4G, or 5G data services. Moreover, Secure VPN allows you to experience incognito browsing hiding your IP and physical address to consolidate your privacy. There are a bunch of popular servers you can connect with including the USA, Hong Kong, Brazil, Denmark, and more. Simple, one-touch setup to make your Internet safer and more private. It offers a premium version too with exclusive subscription plans that provide excellent support and features such as No speed limit, Premium locations, 24/7 support, and much more. Get it today!
1.1.1.1: Faster and Safer Internet
1.1.1.1 with WARP is a free app that makes your Internet more private and safer. It replaces the connection between your phone and the Internet with a modern, optimized, protocol. It also prevents anyone from snooping on you by encrypting more of the traffic leaving your phone. Additionally, it protects your phone from security threats like malware, phishing, crypto mining, and other security threats. Finally, it is easy to use with a one-touch setup to make your Internet safer and more private. You can also subscribe to WARP+ to receive unlimited WARP+ data for the duration of the subscription
X-VPN – Private Browser VPN
X-VPN is a secure and private web surfing app with a lightning-fast connection. It has 13 protocols to choose from, supports up to 5 devices, and has over 8000 servers in 50+ global locations. It also has a kill switch and private browser (premium only) for extra security, as well as the ability to set the fastest servers automatically. You can also run a speed test immediately in X-VPN to check the servers (premium only). It has a strict user privacy policy in place, ensuring your online activity and wifi connection is secure.
Free VPN
This is an app for a free VPN proxy server. It has many features including unlimited bandwidth, unlimited free time, and the ability to unblock sites and protect your privacy. Offering top server speed & the most reliable servers & totally Free VPN Server, it's ideal for all types of Internet browsing. Encrypts your internet traffic, protects your privacy and keeps you safe from 3rd party tracking. No registration is required, no settings are required, easy to use and available for download on Android devices.
Secure VPN-Safer Internet
Secure VPN is a fast, free VPN service that does not require any configuration. Simply click one button to access the internet anonymously and securely. Secure VPN encrypts your internet connection so that third parties cannot track your online activity, making it more secure than a typical proxy. Additionally, Secure VPN has servers in many countries around the world so you can always find a fast, stable connection. Finally, Secure VPN has a strict no-logging policy and does not limit usage or time.
About Author