5 Best Offline 3D Puzzle Games for Android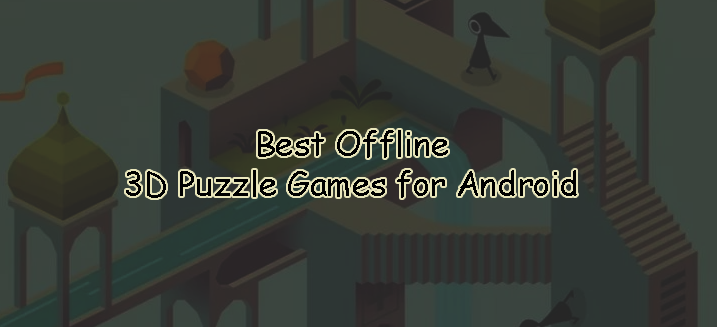 Are you an offline mobile gamer and looking for some new offline 3D puzzle game for Android devices? Check out our list of the best ones below! These games are so interesting, fun, and exciting, moreover, completely family-friendly. You can even play the whole family together and have fun for real!
So, let's check out …
Animals Genius Puzzle Game 3D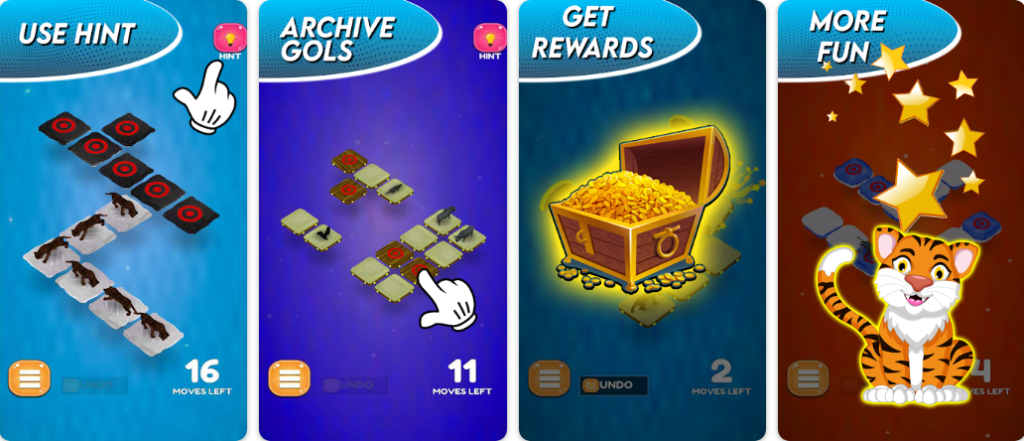 The Animal Genius Puzzle game is our first pick on this list of best 3D puzzle games for Android. This 3D animal arcade game requires the player to move animals around and solve logic puzzles in order to complete the level. There are 100 levels in the game, each with its own unique challenge. The player must use the different abilities of each animal in order to get them to the exit point. The game features captivating graphics, cute animals, intuitive controls, and 100 levels. It is a free game that does not require an internet connection. Are you ready for your next victory? Explore the jungle of animals and play 3D animal games! Download it right now and start it!
Match 3D -Matching Puzzle Game
Match 3D is a new, challenging, and original matching pairs brain game where you need to match 3D objects on the ground and pop them all! When you clear a level, you will find new objects to pair. Sort and find all pairs, clear the board and win! With well-designed brain trainer levels, this game will make it easier for you to memorize objects and small details. Plus, the pause feature allows you to continue from where you left off whenever you want. Cute animals, sweet yummy food, cool toys, exciting emojis, and much more stuff await you in this free puzzle game that will power up your brain and increase your memory speed. Download on Google Play.
Cube Match – 3D Puzzle Game
The game Cube Match 3D is a matching pairs game where players must match together objects in order to clear the screen and win the level. The game features different objects for each level, including animals, food, cars, and numbers. Additionally, the levels are designed to train your brain and improve memory, attention, and concentration skills. To play, simply tap on three same objects. Swipe to rotate the 3D Cube puzzle board to find more matching tile pairs. When all objects are collected or there are seven odd objects remaining on boxes, the player wins or fails respectively. Download on Google Play
Mekorama
Mekorama is an excellent 3D puzzle game for Android smartphones and tablets. It features lovely 3D graphics and 50 puzzles to solve. You play as a tiny robot who must find its way home through a series of dioramas. You may sometimes find companions along the way, who are also adorable robots. The gameplay is relaxing and enjoyable, making it a great game to play when you have some free time. If you want to unlock the full game, you can pay for it. Otherwise, the free version is still tons of fun. Want to play? Download on Google Play.
Blocks 3D Puzzle – Brain game
Blocks 3D Puzzle is an addictive offline puzzle game that will challenge your logical thinking. The objective of the game is to match the shapes to the board to complete the level. There are 350 levels in 7 categories of increasing difficulty: Beginner, Intermediate, Advanced, Expert, Master, Genius, and Maniac. The game features free-to-play but with in-app purchases, relaxing music, and no time limit. Are you ready? Download on Google Play and play Blocks 3D Puzzle in order to improve spatial thinking and train your brain.
So, what are you waiting for? try these amazing offline 3D puzzle games for Android and enjoy your time.
About Author