Dell Best Laptop Series of 2022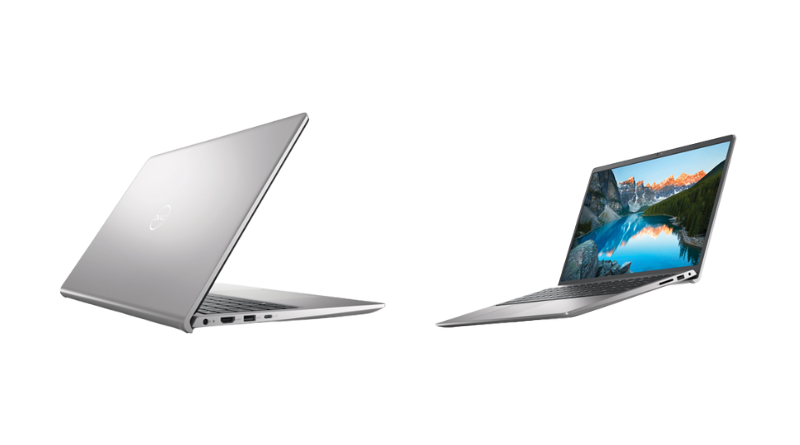 We all want the world to be at the tip of our fingers. In such case, laptops are the sleekest and the most convenient choices for every use. When you start your quest for a laptop that suits your persona for either personal, gaming or office use, you may come across different varieties of them, each providing certain specifications. Not every laptop is designed to meet your needs so you need to be thorough before you pick the best work partner for yourself. If you have had the chance to use Dell Laptops before, congrats you are already using the best kind! Otherwise, this is the time to give it a try with the new Dell Inspiron series. With the new generations of microprocessors, Dell Latest Laptops power your everyday tasks with impeccable speed.
Dell Inspiron 3511 – Intel Core i3
Take a look at this stylishly aesthetic Dell Laptop which comes with the 11th generation of Intel processor Core i3. The laptop gives a well-polished look with its platinum silver metallic body. It can be a home to all your games with the Intel (R) UHD Graphics that comes in build with the laptop. With 1 terabyte of hard-drive space for your data along with 4 gigabytes of ram this model speeds up your processes. The expansive keyboard with a numeric pad and Dell Comfort-View Low Blue Light for your eyes make it very friendly for your day-to-day use. You can make this system your own at the best Dell Laptop Price designed to be the perfect option for personal use.
Dell Inspiron 3511 – Intel Core i5 1135G7
This Dell Laptop is a budget-friendly laptop that belongs to the Inspiron 3000 series featuring an Intel Core i5 -11th generation processor and fixed with Intel (R) UHD Graphics to provide a vibrant display. The laptop is designed with a 3-cell battery along with 1 terabyte of hard-drive storage and 8 gigabytes of RAM. The sleek & slim chassis design will help you to carry it around easily making it a fundamental feature for daily use. The built-in Windows 10 Home operating system and 1-year CIS warranty make this Dell Slim Laptop an attractive option for you to get your hands on.
Another variation of this laptop comes in carbon black color giving a look completely different than the previous one. This one also comes with a 15.6-inch FHD screen to display bright and energetic colors, making it perfect for streaming movies and designing. The metallic palm rest without a fingerprint reader assures comfort for long hours of use. Either of the laptops can easily become your daily partner with increased portability.
Dell Inspiron 3511 – Intel Core i7
Say Hello to the premium edition platinum silver Dell Inspiron Laptop taking things to the next level with its thinner & lighter metallic body. This new unit in review is the dream system for the gamers with the built-in NVIDIA(R) GeForce(R) MX350 with a 2GB GDDR5 graphics card and 512GB M2 Solid State Drive (SSD) for storage. If you are a graphic designer or your work revolves around 3D functions, the Dell Inspiron 3511 won't disappoint you. This high-end Dell Latest Laptop does promise a speed where you can get all your work done without worrying about the laptop hanging or being stuck.
Not only does this make the laptop a powerful beast to handle games at FHD frame rate, but it can also handle your day-to-day tasks with super efficiency. With the Windows 11 Home operating system, you will be able to experience the new user interface in a refined manner on a 15.6-inch full HD screen. Talking about comfort, this Dell Inspiron 3511 is installed with a fingerprint reader which can help you unlock your laptop with a single touch.
Dell Inspiron 15 3511 – Intel Core i7 1165G7
Fulfill all your gaming dreams with the Dell Slim Laptop which comes from the Inspiron 3000 Series. Installed with the 11th generation of Intel Core i7 and the NVIDIA(R) GeForce(R) MX350 with a 2GB GDDR5 graphics memory, it can work for 8 plus hours even if you are putting the maximum load on the system. This laptop can satisfy your needs with its super-efficient processing speed powered by 8GB DDR4 RAM & 512GB M2 Solid State Drive (SSD). The only available variation you will find in the market for this laptop is the one that comes with a platinum silver metallic look.
Making Life Simpler with Dell Latest Laptop
The Inspiron series by Dell brings some of the most amazing laptops of the year 2022. These budget-friendly laptops won't bankrupt you while proving their worth with impressive battery life and dazzling long-term performance. Dell Laptops have always had something special about their designs and managed to maintain their class. You can buy these laptops for yourself at an affordable rate with DWP Home offering the widest collection of classy & latest laptops, satisfying all your needs in one system. They are the official selling platform for all the tech gadgets you require from your favorite brands like Gree & Ecostar. To simplify the ordering process, you can download their app available on IOS & Android. Check them out right now! 
Read more articles on Silent Keynote
About Author