Top Godrej Refrigerator with Inverter Compressor in India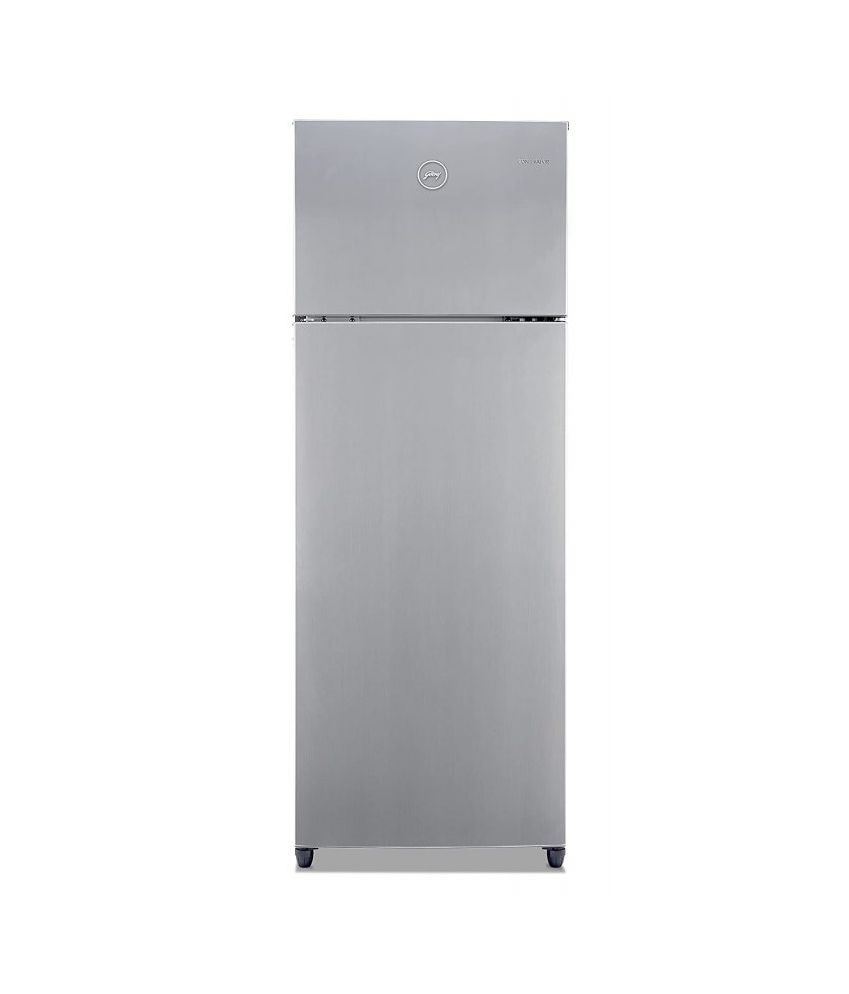 The Godrej Group is a large Indian conglomerate that operates out of its headquarters in Mumbai, Maharashtra, India, and is one of India's most reliable businesses. The Godrej refrigerator prices are available at an attractive price point and are packed with several features, in addition to having a high level of quality.
A Godrej fridge is a necessity in every home to keep perishables like fruits and vegetables fresh. However, finding an energy-efficient refrigerator may be difficult. If you're shopping for an energy-efficient fridge that satisfies both your need for high-performance capabilities and a large amount of storage space then the Godrej 236 L 2 Star Inverter Frost-Free Double Door Refrigerator is an excellent option to go. The following is a list of some of the top features that come with this Godrej fridge:
Godrej 236 L 2 Star Inverter Frost-Free Double Door Refrigerator Specifications
The freezer in this refrigerator may be used in six different ways, depending on your preferences. Modes include Auto (for the best freezing temperature), Minimal Load (for low power use), Ice Cream (for the best ice cream serving temperature), High Load (for a full refrigerator compartment), and Deep Freezer (for long-term food storage).
A silver nano-coating is used on the Godrej fridge to kill germs and fungi. The bacteria's respiratory system is strangled when the chilly, circulating air within the refrigerator comes into contact with silver ions. To put it simply, silver ions suffocate and prevent the development of germs.
Anti-B technology is used in the gasket of the Godrej fridge to protect food kept in them from contamination by eradicating any bacteria that could be present. The removable design allows for easy cleaning in the case of spills. This is because the gasket keeps germs from getting in and building up, which could make the food inside the fridge unsafe.
Variable Inverter Compressor
Single-speed motors are used in the compressors found in more affordable, basic refrigerators. Depending on the temperature of the Godrej fridge, they are either "on" or "off."
This is where companies like Godrej show off their brilliance. This type has a variable inverter compressor that works at different speeds depending on what the sensor setup tells it.
The accelerator in an automobile serves as a good analogy for how an inverter compressor works. When the needed speed is higher, the acceleration is higher; conversely, the acceleration is lower when it is lower.
Thus, the compressor may operate at its maximum capacity, using more power during peak summer cooling periods when cooling loads are higher. However, since the cooling demand is reduced in the winter, the compressor works at a lower speed and uses less power.
Temperatures at night are lower than those at daybreak, even in the midst of the hottest months. As a result, even on the nights when the compressor may operate at a lower speed, you save power.
Godrej's inverter technology not only saves money but also makes a lesser amount of noise and reduces the amount of carbon dioxide produced.
The Godrej fridge includes one of the biggest vegetable trays available in its class, with a capacity of 20 litres for holding produce.
You may keep vegetables in the refrigerator that do not need to be refrigerated, such as onions, potatoes, and garlic, in a dry storage drawer that is placed at the very bottom of the refrigerator. It features shelves made of toughened glass that are able to support more weight without breaking. In the event that liquid is spilled on the shelf, the solid border that comes standard on this shelf made of toughened glass will stop any liquid from leaking out from under the shelf.
It also has space for bottles up to 2.25 liters, so you can store even jumbo-sized glass bottles of juice and soda.
The Godrej refrigerator maintains the freshness of everything stored within for a long time while ensuring that it operates in an energy-efficient manner by providing consistent cooling.
Get exciting deals and no-cost EMI offers on Refrigerator Online
Visit the Bajaj Mall to purchase Godrej refrigerators on Zero Down Payment. Check out the left-hand side filters to narrow down the models to ones that best suit your needs. For example, the model and capacity filters can be used with the refrigerator price to get the results you want.
Your preferred fridge can be purchased online easily and conveniently at the Bajaj Mall. If you shop at your favorite online store, you may also be eligible for discounts and other perks. You can buy a refrigerator and pay for it in easy monthly installments of up to twenty-four months duration.
About Author