Graphic Design and Its Various Types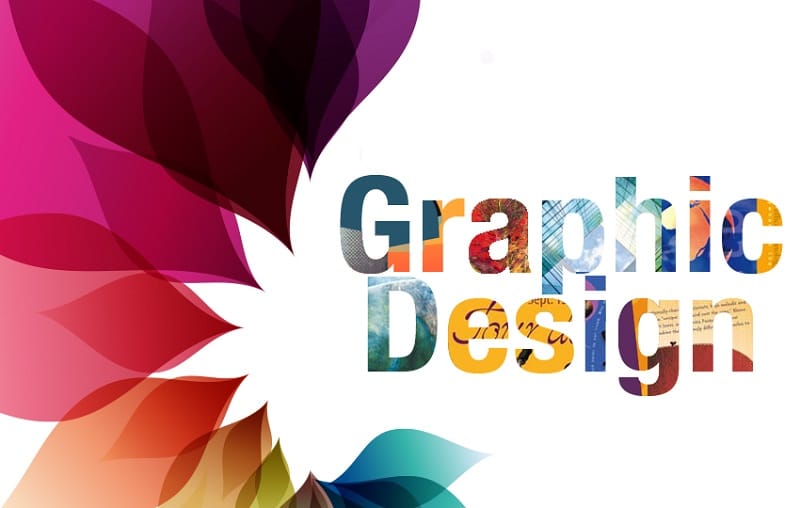 Whether you are in need of designing a new logo or marketing a brochure or building a professional website, you must use graphic design to give them a professional look. They can express your business goal better by encapsulating your business, products and services. With the aid of it, you can attract your targeted customers and increase your sale. However, there is a chance of missing your business goal, unless you get your graphic design works done by a professional designer.
In general, it is not easy to learn graphic designing. There are plenty of institutions out there that try to lure people with their tutorials and products which often trap newbies. Although graphic design courses are offered in many schools, not everyone can afford them. But, it is certainly possible to learn this skill at the comfort of your own home. This is not an expensive or complicated task to achieve. You will just need patience and time as your investments.
In this article we shall discuss on graphic design and various types of it.
What is graphic design?
Graphic design, also known as communication design, is the art of projecting ideas and experiences through visual and textual content. It can include images, texts, or a combination of texts and images to communicate people. It incorporates a significant number of artistic and professional disciplines that target on visual communication and powerful presentation. A piece of professional work can make a thing visually appealing, ensuring higher conversation. It can be used in fulfilling various purposes. It can meet various commercial, industrial cultural, educational, or political purposes. Professionals use various symbols, signs texts, images, and styles to make a design attractive, interactive and aesthetically appealing. Nowadays, we have extensive uses of it in the internet medium.
Given below are various types of graphic designs:
1. Type-based
2. Image-based
3. A Combination of Image and type
4. Symbols, logos and logo-types
Image-based
This refers to those graphic works that represent various ideas through graphics and images. It is highly powerful. It can communicate people in a simpler way. Viewers can easily understand it. It has proved that visuals are more powerful than voluminous textual content.
Type-based
Type-based refers to the texts used in various styles to convey an idea or message. It includes stylish typography or handmade lettering to communicate the viewers. It can easily arrest the attention of the viewers.
Image and type
As the name suggests, it refers to both image and type. Web Designers combine images and typography to create this graphic work. It is highly powerful in sales conversion. It can play a significant role to create a custom message.
Symbols, logos and logo-types
Symbols, logos and logo-types are used to produce this type. It can convey a message easily yet significantly. Symbols, logos and logo-types are infused in a right proportion to create a significant brand identity. It can give your business a significant face lift.
Key Factors of Graphic Designing
Nowadays graphic designing has become one of the most common communication means of media. It works in order to create a certain look that can create appeal. At a time, it must successfully communicate with the concept it was based on. Print media is the most exposed and immersed industry that deals with graphic designs. These companies come up with products and services that are all motivated by a fine design quality. It involves the formation or development of photos, colors and all the essentials that make up a great work of art. Some popular applications of graphic designing consist of – website designing, newspaper/magazine layouts, print advertisements and many more.
There are few aspects to consider for great designing experience. These are given below –
Color Uniformity
Color is a blend of art and knowledge. It is important that its use on throughout the design shouldn't seem like a mess. The haphazard use of color is itself a visual disturbance, thus the use of color should be firm. The foremost purpose behind the use of color should come up with both creativity and image clarity.
The Use of Graphic Elements
The amount of graphic elements that used for designing also affects its value. If your business web page or even the page of your product catalog or, brochure contains a collection of elements with various sizes and shapes, so, there stands a chance that the design will appear disorganized and messy. In such cases, a perfect balance will be very difficult. Beside this a minimal use of the elements guarantees that all the distribution is just right, as a result the page looks great.
An ideal graphic design is made of certain elements. The proper use of line, shape, texture and color determines the visual temperament of the design. For instance, The perfect association of these elements in a website make sure that it is not only unproblematic on the eyes but also a very well planned project.
Last of all, one must know that creativity and style can truly stand alone. These days many design agencies are offering a variety of services. But, always review their work samples before order. Many South East Asian countries like – Bangladesh, India, Nepal, Pakistan is doing very well in this industry. Due to having a comparatively cheaper service charge, many European countries are taking their service regularly.
About Author