Rakhi Gift Ideas For Working Brothers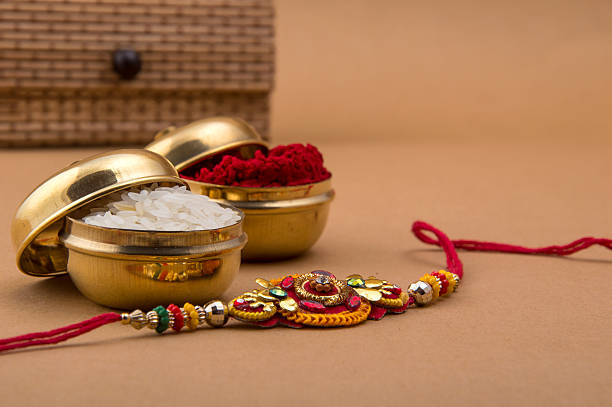 After pampering your dear mother on Mother's Day and showing your affection to your beloved father on Father's Day, we will celebrate one of the most anticipated Indian holidays, i.e., Raksha Bandhan is dedicated to the heart connection between brothers and sisters. This one-day festival is the most important in the Hindu religion and the lives of siblings as they have a day to honor their "Pyaar Bhara Rishta" with love, care, affection, and many, many gifts. If you are looking for a gift for your brother at the Rakhi festival, buy gifts like rakhi with dry fruits, chocolate with rakhi, etc., and give him something unique.
We have compiled a list of the best Rakhi gift ideas to help you choose the best gift for your dearest sibling.
Table Lamp
When working from home, it's essential to have enough light at a level that helps you focus and doesn't strain your eyes, either. If your sibling has started working from home, help him organize his home office by giving him a simple or fancy table lamp. This is an excellent choice if you are looking for the best rakhi gifts for relatives working from home.
Fitness Tracker
Exercise is key to fitness, and when you have to commit to your work for a few hours, you need to straighten your spine to function correctly. So this Rakhi Festival, give him a fitness tracker.
Personalized Premium Pen
If your sibling loves to collect the most beautiful and unique pens or share the love of writing, a premium personalized pen will be the best Rakhi gift. Regarding premium pens with customization needs, Parker pens are people's top choice. So get one for your brother and surprise him with this rakhi.
Headphones
One of the most important things you will need when working from home is a headset, as you may need to attend meetings or have various conversations. So you can also give your brother headphones which will be very useful for him at work. If you already have headphones, upgrade them with Bluetooth, which is very convenient.
Rakhi With Plants
The current life has a lot of mental stress and pressure, and the ways to deal with it are few and far between. But in the lap of nature, you will find true peace. That's why we have one of the best-selling Raksha Bandhan gift combinations here on the list. Rakhi with plants. Get your sibling some great houseplants, as they are great home accessories and have countless health benefits.
Chocolate Basket
Sweets are so delicious to keep people active, and their pleasant taste makes everyone eat them repeatedly. Alternative chocolates are wrapped in colored paper with Pearl Rakhi affixed for instant purchase. Customers can choose this option along with the container to lighten the burden of searching for other gifts. You can order rakhi with chocolates to keep the spirit of rakhi alive. Take the day to surprise her by ordering a basket of chocolates, and you'll find new joy in the event.
Desk Organizer
Are you also annoyed by the many piles of paper and your sister's messy desk? Well if so then there is something you can do to help it. Just buy him a nice pair of desk organizers, and his desk will be neat and tidy again.
Many most famous and popular online gift shops are known for their wide range of gift items for every occasion. For Rakhi, you can ship Raksha Bandhan gifts to India online from here with a time and hassle-free delivery service.
About Author